Google+ Hangouts gets first update, seems to add Nexus 7 support
5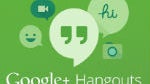 Last night, Google+ Hangouts received its first update through Google Play in its short life. Unfortunately, Google didn't see fit to include a changelog with the update, so we don't know exactly what changes were made. But, we've asked around and it looks as though the update has added support for the Nexus 7 at the very least.
When Google first
released Hangouts
, a number of users, including those with 7" tablets, found that visiting the app page in the Play Store didn't give an option to install or even update, but rather gave an "Open" button that simply opened the old Talk app. Google made a note in the Play Store listing that this was because the app was being slowly rolled out to various devices, and promised that "Hangouts will be available soon for all Android 2.3+ devices, tablets included!"
Last night, at around 10PM EST or so, an update to Hangouts hit Google Play, and with it, we were able to install the app onto our Nexus 7 tablet. We've asked around in various places and it sounds like the update has brought Nexus 7 support to Hangouts, at least in the US. We haven't been able to confirm support for any other 7" tablets, so if you can confirm that, please let us know in the comments.
If you want to see if Hangouts is available for your device yet, just head to the
Google Play Store
. (Pro tip: using the web store tends to yield better results than using the Play Store app on your device.)