Google Glass will grab 3G/4G data from Android phones or the Apple iPhone
30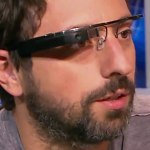 Last week,
Google posted pictures from the Google Glass related Hackathon
, and also
gave out details on the next batch of pre-orders
. We already explained how Google is going old school-and we mean old
SCHOOL
by asking you to
write an essay
on ideas you have on how to use Google Glass. Those with the best answers will gain the privilege of shelling out $1,500 to pre-order the Explorer version of the device and have a special "pick-up experience" in New York, San Francisco or Los Angeles. By doing this, Google makes sure that only motivated buyers get the opportunity to purchase Glass. There also is talk that Google will open a number of retail stores to sell the product. This way, potential buyers can try it on and see how it works before laying out $1,500 for the device.
no cellular radio
on Google Glass. Users can connect to the internet via a Wi-Fi connection or by connecting via Bluetooth to an Android phone or the Apple iPhone. Considering the rivalry between Google and Apple, the decision by the gang at Mountain View to allow iOS connectivity would seem unusual at first glance. But why should Google lock out a large number of potential buyers? Allowing the iPhone to provide data to Glass wearers over Bluetooth can only be a boon to Google.
Would having to tether to an Apple iPhone or Android handset detract from the Google Glass experience for you?
source:
Forbes