Google Glass can now be purchased directly through Google Play
10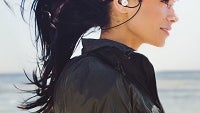 Still
an open beta
, Glass is now available directly through Google Play. The price is still a hefty $1,500, which includes one complimentary accessory, such as, eyeglass frames (for a prescription), or sunglass frames. There is still a wide array of accessories for Glass too, and functionality is augmented with about 40 available apps in the Google Play Store.
Glass Explorer Edition is available in five colors, black (charcoal), orange (tangerine), white (cotton), brown (shale), and blue (sky). All colors are listed as in stock (surprised?) and should ship within one or two days.
Glass is pretty light, and operates on Android 4.4 KitKat. You can use it with either an Android or iOS powered device, with the compatible MyGlass app. MyGlass will work with Android devices running 4.0.3 Ice Cream Sandwich and up, while on the iOS side, an iPhone 4 or iPad 2 and newer, running iOS 7 or later, will suffice. You can also pair Glass for use as a Bluetooth headset with any Bluetooth compatible phone, but without the rest of the functionality, that would be one expensive headset.
The display on Glass is equated to viewing a 25-inch screen from about 8 feet away. The camera is 5-megapixels and can record 720p video. Glass has 12GB of usable storage and will sync with Google cloud storage. The battery should last you about a day, expect to charge it every night.
What does $1,500 buy you other than the distinction of being a Google Glass Explorer? A charger, microfiber pouch, and mono earbud are also in the box. Let us not forget the complimentary frame, some of which cost over $200.
The rest of the accessory list is pretty extensive, and expensive. For example, a set of "Shades-Active" cost $150. The micro-USB stereo earbuds cost $85. The mono earbud is $50, as is a hard case, and the soft micro-fiber pouch. Other frames for prescription lenses run about $225.
If you do not like the idea of spending that much money on something you do not get a chance to try out and touch, Google has three "Glass Basecamps," Two in California, and one in New York City. There, you can get one-on-one service, sales and support. Those arrangements are by appointment only (see Glass source link). Glass is obviously not ready for the masses yet, but Google has taken things to the next step by making it available in the Google Play store, an aspect that will ostensibly be part of the "retail experience" for Glass whenever it is ready for prime time.
source:
Google Play
and
Glass