Google Glass app in the works to recognize friends by how they dress
17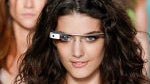 As if the
irrationally intense fears
about Google Glass weren't bad enough, it seems that developers at Duke University want to make things worst. Word has it that a team at Duke is building an app designed for Google Glass, which is intended to learn how your friends dress and be able to recognize them from their clothing, rather than the normal route of facial recognition.
The app, called InSight, is said to work by having people submit photos of themselves in various normal outfits that they would wear. The app would then create a profile for that person using a combination of a
spatiogram
, basically a color histogram created by identifying the colors, and spatial distributions, and
wavlets
, which identify the textures and patterns of clothing. The team is calling that profile a "
fingerprint
", which would then be transferred to Glass and used to potentially pick that person out of a crowd, even if their back is to you.
If the InSight technology works, it would not only be pretty impressive, but would obviously have more privacy advocates up in arms. It is already fairly well known that facial recognition software is advanced enough that it could be put into use in something like Glass (given how well it works in Google+ photos or Facebook), but it is being held back because of privacy concerns. This project by Duke seems to be something of a workaround with those fears, but it doesn't exactly help to alleviate the fears at all. It does help that
there seems to be something of an opt-in model at work, and it seems to only work between friends
, but we'll have to see how the final product looks (and performs).