Google Fit Platform preview announced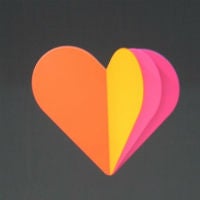 If you were watching the Google I/O keynote today, you may have tuned out when the event reached around the two hour mark, because the keynote got very code-heavy, and seeing GitHub on a giant projector isn't exactly the most interesting thing. But, if you tuned out, you may have missed Google's announcement about the Google Fit Platform preview.
It was a strange point in the keynote for an announcement that we expected to be a big part of the Android Wear story, but that ended up being because there wasn't a huge amount of information available on Google Fit. The basic idea is that Google is creating a single set of APIs which will allow fitness/health tracking apps and devices to share data with the aim of building a more "complete picture of the user's fitness". Users will be given full control over what apps can see fitness data, and will be able to delete data at any time.
So far, it doesn't look like Google is planning its own app to directly compete with Apple's HealthKit, instead it will be left up to developers to build the best app that brings together all of the data. Google Fit partners already include Nike, HTC, LG, Withings, Motorola, Noom, Runtastic, RunKeeper, Adidas, Mio, and Polar. The preview SDK will be available within the next few weeks.
source: Google