Google Earth updated with 100,000+ new tours and 1 million photos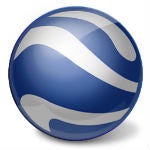 Google Earth has always been a great product. It may not be as inherently useful on a mobile device as Google Maps, but it offers quite a lot for those looking to explore and learn about various places around the world. Well, the app just got a pretty big update in that regard, adding over 100,000 new tours of popular places and more than 1 million user-generated Panoramio photos.
This is a very impressive update given that Google Earth's tour guide was only added to the desktop version of the app back in October with around 11,000 tours available at the time. This update not only gives a huge boost to that number, but it's the first time the feature is on mobile. The update is available for both
iOS
and
Android
.