Google Camera 4.1 update adds twist gesture to switch front/rear camera and more
10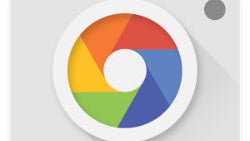 Google has been pushing a few interesting updates to its Camera app recently in version 4.1 that shipped with the latest Developer Preview image of Android 7.0 Nougat. Not all of the new features are apparent or anything that you might notice if you didn't know they were there, so we're here to help you out with what we know so far.
Maybe the most useful new feature is the option to pause video recording. The most direct result of this would be saving time on potential edits if you're putting together anything with your video. Stopping and starting would mean having to edit clips together, but pausing will let you change up some things and keep recording right there.
Another nice feature for the selfie-obsessed out there is the new twisting gesture to quickly swap between your front and rear cameras. It's the same twisting motion you may have seen on the Moto X used to launch the camera. It may not be super useful for those who don't bother with selfies (or have no problem tapping the on-screen button to switch cameras), but it's a nice enough addition.
Unfortunately for most, the Google Camera v4.1 APK appears to only work on devices running Android 7.0 Nougat, but since the full update is expected to start rolling out to everyone soon enough, we'd expect to see the Camera update roll out wider when that happens.