Rumored Pixel 4 feature could save your ears from the sounds of Muzak
2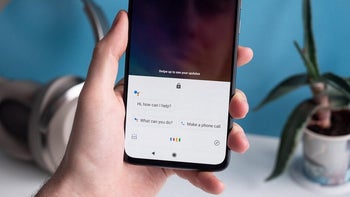 But this doesn't mean that Google needs to stop working on new ideas for Google Assistant. And some have lived up to expectations.
Take Call Screen
. If you get a call from a number that you're not familiar with, you can have Google Assistant screen the call. While the AI helper identifies herself and asks questions of the caller, a transcript appears on the home page that you can read. At any time you can join the call, end it, or let Google Assistant take care of it until the call is over.
According to 9to5Google
, a reliable source informs it that Google is giving Assistant even more responsibilities to improve the experience of making a call. So let's say that you're calling your attorney with the illustrious law firm of Dewey, Cheatem, and Howe. The receptionist picks up the phone and tells you that Mr. Cheatem has returned to the office after chasing an ambulance, but he's already on another call. She asks you to hold, and you agree. Suddenly, you hear some Muzak that makes you want to pull your hair out. But with Google Assistant's rumored feature,
Pixel 4
users will press a button on the screen and Google Assistant will take over for you. Yes, the digital helper actually is immune to crappy hold-music. While your call remains on hold, you're free to make a sandwich, shave, or just sit back and watch the
Impractical Jokers
on television. When a human returns to the other end of the call, Google Assistant will let you know.
While we could see Google show this off during next month's Made by Google event, 9to5Google's source says that this feature is still early in development. As a result, this could end up as a feature on the
Pixel 4
eventually, but not on launch day.