Google, Apple, & Samsung are once again comScore winners, Microsoft & RIM not so much
36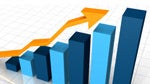 The number crunchers that work for comScore have been busy tabulating U.S. sales data for mobile phones for the three month period ending in November, and have released them for our entertainment and edification. In short: the rich got richer while the poor and downtrodden continue to flail about in the market.
Among current smartphone users, Android gained another 3.1% market share during the last three months, growing to almost 47% of the installed user base. Apple grabbed an additional 1.4% market share, ending up at 28.7% of domestic smartphone users.
This growth mostly came at the expense of Research in Motion, whose BlackBerry phones now make up just 16.6% of the user base in the U.S. Microsoft also was down half a percent to 5.2%, although comScore does not break those down into WP7 and Windows Mobile numbers, so they aren't as informative as they could be.
For individual OEMs, Samsung managed to slightly grow its lead, making 25.6% of all mobile phones (smartphones + feature phones) in the U.S. Apple managed to grow 1.4% to 11.2% of the market, which as ever is impressive since Apple only makes smartphones (and just a couple of models at that). LG, Motorola, and RIM all saw minor losses in market share.
These numbers are the first to include a substantial period of time that would include iPhone 4S sales, and it suggests that in the U.S. at least the iPhone 4S has not turned around the Android onslaught, despite
setting several sales records
along the way.
Detail-obsessed readers can scrutinize the charts below:
source:
comScore
via
Tech Crunch