Google tells Android developers to focus on making 64-bit apps, sets end date for 32-bit support
21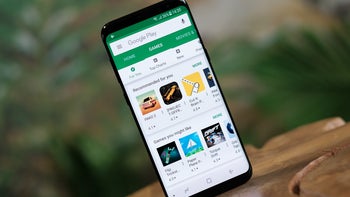 As mobile technology advances, even budget smartphones have multi-core CPUs and a couple of gigabytes of RAM, making them far more capable than their predecessors in the low-end market bracket. In pace with the industry's development, Google has decided that it's high time for its mobile operating system to work exclusively with 64-bit apps. Or at least to start the move towards that goal.
How will that affect you, the user? In a good way, if app creators are diligent about their software. Using the 64-bit architecture apps will be able to make use of your device's full potential which means better performance and access to the latest hardware innovations.
The news shouldn't come as a surprise to anyone involved in Android app development, considering it was first mentioned by Google back in 2017. What
Google's latest post
on the Android Developers Blog does is put things into a stricter time-frame and add some guidelines for developers that might have trouble with the transition.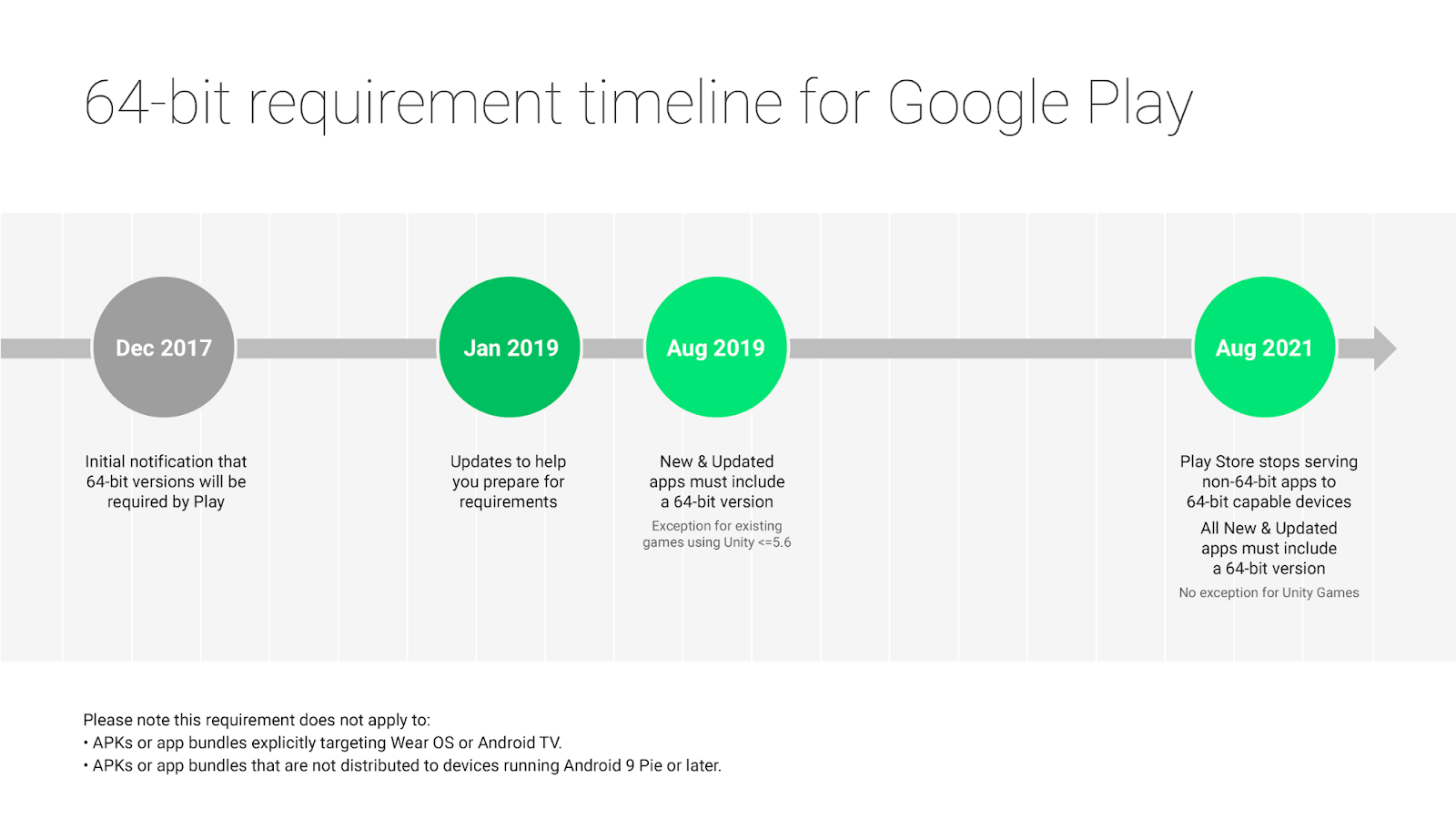 According to Google's timeline, starting August 1, 2019, every new app that's being added to the Play Store must have a 64-bit version. Same goes for any updates released for existing apps after that day. Google's making an exception for some games that are relying on Unity 5.6 or older engines since its developers only recently added 64-bit support and the transition involves a lot more work than your average Android app.
Google will continue to support both 32 and 64-bit versions of Play Store apps and games for two more years and on August 1, 2021, will remove all apps that don't have a 64-bit version. The requirement won't apply for Wear OS devices and Android TV, which don't support 64-bit code.
This means August 1, 2021, will officially put an end to the 32-bit era, at least when smartphones are concerned. On Apple's side, 64-bit apps have been the norm since iOS 11 (released in 2017). That shouldn't surprise you since Apple also supplies all the devices that are running iOS and they all have high-end hardware, while Android can be found on everything from a glorified calculator to the latest $1000+ smartphones, something Google keeps into consideration when making such decisions.