Google Allo to finally launch this week
17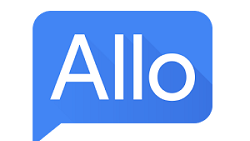 Back at its
I/O dev gathering
earlier this year, Google took the wraps off the new
Allo and Duo
instant messaging utilities. Duo, which is focused around video chat,
launched on iOS and Android
about a month ago
to a fair amount of acclaim
. Users have long been able to
pre-register for the text-based messaging Allo app
via the Play Store, but the grand roll-out has yet to take place. According to the perpetual and often accurate leakser Evan Blass, Google Allo will finally make its way to the end user this week.
Unfortunately, Blass' utterances are quite vague on this occasion, with no specific date mentioned. Word on the street is that Allo could arrive on Wednesday 21st September. Either way, it doesn't seem we'll have to wait much longer to see if the Big G can make an impression on the crowded instant-messaging market.
Hello, Allo (launches this week).

— Evan Blass (@evleaks) September 18, 2016


As well as being closely intertwined with the aforementioned Duo app, Google Allo will link to a person's phone number as opposed to their Google account. This places it in direct competition with the likes of iMessage and WhatsApp along with many others. Whether the market's already too crowded for Allo to forge a substantial following, we'll have to wait and see. But Google being Google, plenty will surely rush to test it out once it does take its long-awaited bow.

Whenever Allo does become available for download we'll have the details covered here, so stay tuned.


via: Android Police