Goldman Sachs: Motorola Moto X price could be $299; device costs $225 to produce
36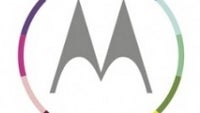 A 21 page report from trading house Goldman Sachs confirms that the price of the
Motorola Moto X
will start at
$299 off contract
. In case you were worried that the wholly owed Google subsidiary couldn't turn a profit at that price, the report further details that the cost to Motorola to build the unit is $225. The phone will launch later Thursday in New York City with a press embargo expected
to expire at 3PM EDT
.
According to Goldman's report, by pricing the Moto X at such an affordable '
Google Nexus 4
' like price, it can make sure that the Google search engine is disseminated to a large number of the smartphone buying public without paying the rates that Apple and Samsung charge to make Google the default search engine on their phones. By pricing the Motorola Moto X at the $299 off contract price, Google is sending a message to Apple and even its partner Samsung, that it can make its own smartphones and distribute Google on its own terms.
According to the Goldman analysts who worked together on the report, Motorola CEO Dennis Woodside said that using tools like the
gyroscope
and
accelerometer
will allow the phone to know when it is traveling in a car and turn on hands-free features automatically. The Moto X could also use the accelerometer, proximity sensor and camera to determine that the user is holding the phone up to his eyes in a classic photographer's pose and automatically open the camera app. Motorola has been under fire for its cameras going back to the
Motorola DROID
and is hoping to make a statement with the rear shooter on the Moto X.
According to the Goldman analysts, the Motorola Moto X is potentially a very important phone for Google. The analysts believe that Google pays more than 75% in Traffic Acquisition Costs (TAC) to keep Google as the default search engine on iOS devices, leaving little left for Google. Considering that iOS rpresented 60% of all mobile internet traffic in 2012, keeping Google as the default search on the iPhone and iPad is financially important for Mountain View. Google is believed to pay Samsung 10% of TAC to keep Google as the default search engine on Sammy's handsets. Since Samsung phones had a 31% global market share last year, keeping Google as the default search engine on the Korean OEM's phones is also a must for Google. If the Moto X flops, it is believed that Samsung will as for a hike in the percentage of TAC it receives from Google.
Consider though that Google pays 0% of TAC to keep its name as the default search engine on the Motorola Moto X. That means the bigger the market share that Google can win with this device, the more money it will make. Thus, keeping the price of the Moto X competitive is important to Google. As far as Apple is concerned, Goldman sees
no threat right now
with the Moto X launch. But in the long term, if the Google-Motorola unified approach catches on, it could spell some trouble for Apple forcing them to innovate. That is something that Apple has been failing to do lately, according to critics. As for Samsung, it could decide to push Tizen OS models harder as retaliation for Google releasing its own hardware with the Moto X.
source: GoldmanSachs via
Barrons