GoPro developing mobile app for video editing
1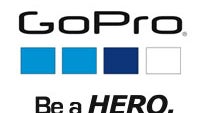 According to company president Tony Bates, action-cam producer GoPro is developing a mobile app that will make it easier to edit raw video taken with one of the company's cameras. The app could launch by the end of summer as it is undergoing final testing now. This would be a real godsend for GoPro users who have to use complex video editing software just to produce a one to two-minute video clip.
One the app is completed, GoPro users will be able use their phone or tablet to edit their raw footage while on the go. So far, there is no word on which platform or platforms the app will be initially available for
While the mobile app would provide a huge improvement for GoPro users, the actual goal of the company is to provide buyers of its action cameras with a cloud-based service. The latter would automatically edit GoPro footage to produce a highlights video. Bates did say that GoPro is working on a different cloud based service now, that would allow video shot with a GoPro to be viewed on other devices.
source:
TechCrunch