Gmail Tap coming to Android and iOS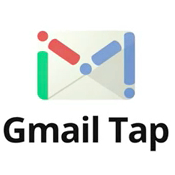 Google has really outdone itself with this year's crop of April Fools pranks. We already showed you the cream of the crop with
8-bit Google Maps
, but Google also has a good one specifically for mobile with Gmail Tap.
Apparently, keyboards and voice dictation are just not the best option for quick and easy text input on a mobile device so Google has enlisted the help of software engineer Reed Morse, relative of Morse Code inventor Samuel F. B. Morse (distant relative of course). Rather than having to use an unwieldy 26 keys on a QWERTY keyboard to tap out our messages, we just need two: a dot and a dash.
As absurd as the idea may be, it certainly would make no-look messaging a bit easier, provided you could learn Morse Code of course. And, of course Morse Code is an international language, so this could have been made available worldwide right away. This gag product would have been made available to Android and iOS if it were real. Interesting that Windows Phone got left out of the joke.