Glovebox brings an Ubuntu Unity-like launcher to Android
4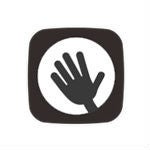 If you like the look of Ubuntu, but don't want to wait for the official release, you can get a bit of the OS on Android right now. As always seems to happen with Android, an enterprising developer always jumps on a cool idea and brings it to the Play Store. This time the app is Glovebox, which adds an Ubuntu Unity-like sidebar launcher to your Android device.
Although the original XDA thread about the app claims that the "app [is] not based on the Ubuntu Phone OS side bar", that seems like one of those meaningless legal disclaimers, because the app works exactly like the Unity Launcher from Ubuntu. You swipe from the left
edge
to pull out the Glovebox, then slide your finger up or down to the item you want.
Being an Android app, you can do more than just put app shortcuts on the Glovebox launcher though. The app also supports widgets and other shortcuts. There have been some reports that the app will freeze up your device after a bit of use, but a reboot will fix that and the dev is working on a permanent fix.
If you want to give Glovebox a try, it's available for free in the
Google Play Store
.