Glitch can remove notification light on the Motorola Moto G; here's how to restore it
6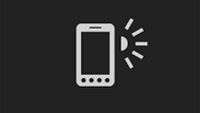 A glitch involving the
Motorola Moto G
(also seen with the
Motorola DROID RAZR HD
), disables the LED notification light on the phone when the phone's user transfers over his Google account from another phone. And there are no controls for the light on the Settings page. While some of the information from your Google account comes to the Moto G via the cloud, your Google account could tell your new phone to restore the notification light setting from your old phone which would disable it on the Moto G.
Luckily, there is a solution, and it is as easy as downloading and installing the Notification Light Widget available from the Google Play Store. The widget gives the Moto G user the ability to control the notification light on the device.
For other Android users with a phone that does offer control over the LED notification light, downloading the widget will allow them to enable or disable it from their phone's lockscreen.
source:
NotificationLightWidget