Glaze is a $2.99 app that turns your photographs into paintings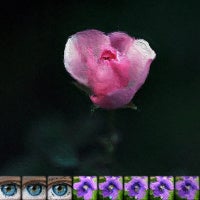 Glaze
, a photo manipulation application for the iPhone and the iPad, allows you to magically turn your photographs into paintings, and is one of the hottest apps to launch this month. Glaze is not a new concept - there is a ton of apps with similar functionality on the App Store, but it's the elegance, quality and speed of photo transformation that it really captures the attention.
Whether you want to tweak a picture for a greeting card for a friend, do some artsy photo manipulation easily or tweak that Facebook picture, Glaze would be an interesting discovery. The app costs $2.99, but you can check out a video demonstration of how it works right below before buying.
The sample pictures here speak better than words, so take a look and let us know how you like the app in the comments below.
source:
App Store