Glass sandwiches - here are 7 smartphones made with beautiful metal and glass
27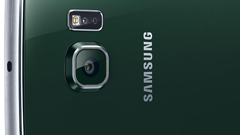 Nowadays, there is a lot of talk about "premium design", but what exactly defines it? Is it determined by the type of materials used, the construction integrity, the weight, feel, or size of the device? Or is it a magical combination between all those factors, which could ultimately feel different from person to person?
Certainly, the definition of "premium" has changed throughout the years - back in the day before full touchscreen smartphones, a handset being small and light was considered to be a big deal. After the original iPhone stirred things up a little, and Samsung's Note series turned consumers around, nowadays, users prefer larger screens, even if it results in a bulkier handset.
So, it's trend-based. And the reality is that, these days, a smartphone needs to be made out of metal in order to be dubbed "premium". Well, in most cases, that is - LG, for example, chose to not jump on that bandwagon, and introduced a high-class version of its
G4
, which has a back made out of leather - certainly another material that winks at expensive commodities. It's worth noting that Motorola's
Moto X (2014)
can also have a leather back cover.
But back to the metal warriors - some manufacturers believe that having the whole chassis made out of the cold material is a bit too bland, so they mix things up a little. Namely - they put a glass panel on the back of their devices, mirroring and balancing with the glass slab at the front, giving their smartphone a whole different look and feel. A design choice, which became popular with the iPhone 4, but has since been abandoned by Apple, still lives on and adorns many other handsets. Lets check a few of them out!
Of course we are going to start with these two. Back in 2014, Samsung finally realised that packing powerful hardware in plastic phones that feel like entry-level devices just doesn't cut it, so it started experimenting and introducing fancier looking handsets. The
Galaxy Alpha
was first, with its metal frame and sleek looks, the
Note 4
and
Note Edge
were very highly praised, the metal unibody, mid-range
Galaxy A3
,
A5
, and
A7
were well accepted, and this all led to this year's Galaxy S flagships, which are probably the most classy handsets that Samsung has produced to date. A metal frame, sandwiched between two glass panels houses some powerful hardware, and both phones certainly deserve the attention they are getting.
Sony's current flagship - and we are not counting the Z4, as it's
limited to Japan only
- remains the Xperia Z3, as the company has obviously given up on the 6-month refresh cycle. That's not a bad thing at all, as the Z3 still has some fight left in it, with its still-potent Snapdragon 801 SoC, 3 GB of RAM, and extremely sleek looks. A unibody metal chassis and two glass sides is what you will feel in your hand as you are operating this sleek fellow.
The international version of the Oppo R1C is a pretty solid midranger, equipped with a Snapdragon 615 and 2 GB of RAM. Not only does its hardware not disappoint, it has the looks to boot, with a metal frame and glass on both sides. Its back panel also has a diamond pattern, which reflects light differently under different angles, adding a certain amount of flare.
Huawei's 2015 flagship - the
P8
- unfortunately, cannot take part in our selection, due to the fact that it doesn't have a glass back (it still looks pretty sleek). Its predecessor, however, is still a potent handset and easily falls in the sandwich category. The Ascend P7 sports a home-made Kirin 910 SoC and 2 GB of RAM and understated, classy looks.
Identical twins, one might say, but the Mi Note Pro is definitely the more future-proof of the two, as it sports a 64-bit Snapdragon 810 SoC and a whopping 4 GB of RAM. If you are one who doesn't like all that speak of overheating and throttling that shrouds the SD 810's fame - the regular Mi Note sports the still-potent SD 801 and 3 GB of RAM. As far as looks go - both handsets are stunners, with a curved glass panel on the back, adding for both ergonomics and style.
Also known as
Gionee Elife S5.5
, the BLU Vivo IV is a super-thin handset (0.22" / 5.5 mm) that sports adequate hardware. With a MediaTek 6592 humming under its hood, and 2 GB of RAM keeping those processes running, it's a decent handset that provides the sleek looks to boot - despite the fact that its profile is so svelte, the phone still manages to sport glass panels on both sides.
Another rebrand by BLU and again - of a Gionee smartphone. This one is known as the Gionee Elife S5.1 and is even thinner than the Vivo IV. Sporting a 0.2" / 5.15 mm profile, its still a decent midranger, with the same MT 6592 SoC, but just 1 GB of RAM. Of course, the handset keeps the classy design language, despite the profile shave.