Gifstory for iOS makes animated photo sharing and creation supremely easy
3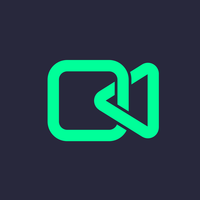 Ever wished you had something like Instagram for animated gifs? You probably don't need to go further than Gifstory , which presents a fun and easy way to turn your life moments into moving images, slap colorful filters on them, and share them through your favorite messengers and social media. With its friendly user interface, Gifstory can turn everything before your iOS device's camera into immersive animations up to four seconds in length. You can then apply one of 12 beautiful filters and go about sharing your stories with everyone interested! The gifs you made are housed inside a gallery, letting you relive your best moments again and again by browsing through it.
Gifstory takes four-second videos and turns them into animated gifs with a minimum of taps.
The gif-making is accomplished by taking a video within the app, saving it, and applying filters to it. The app is integrated with social media platforms to make sharing the most easy. As a possible addition to the app, it would be nice if one could import and edit any small videos they have already taken. Either way, the app does a great job simplifying the process of making gifs, which isn't always as easy as it seems. The arranging frames, video capturing, editing, and uploading going on behind the scenes are all separate tasks, which normally make getting gifs online a less than immediate task. Gifstory makes this multi-stage process simple and easy.
Where zero-hassle gif creation is concerned, Gifstory has almost everything you possibly need to make the best of them. The app comes recommended for anyone looking to create gifs with their iPhone easily. The app is free to use, but additional filters are bought as in-app purchases. It is also available in a multitude of languages.
Also read: