Get notified whenever any of the Google Nexus devices are back in stock
13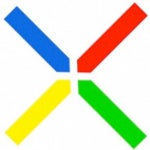 sold out again
. You can just imagine how high the demand is for the $349 16 GB
Google Nexus 4
since it
seems to sell out inside of 30 minutes everytime it goes on sale
. But there is an app available that will push a notification to you whenever there is a status change on any of the devices.
The app is designed to look like the actual product page on the Google Play Store and you can customize the app to monitor the entire Google Nexus line-up or just those devices you want to know about. You can also set how often the app checks the status of the devices from as often as every minute, to as long as once a day. The default setting is for Auto Refresh and the app will play a sound and vibrate when there is a change to report.
The beauty of installing this app is that it could be the difference between getting to the Google Play Store in time to buy the Google Nexus 4 when the next batch is on sale, or getting shut out. And for us in the media, installing this app gives us the chance to scoop the competition the next time any of the Google Nexus line is available. According to the app,
everything is sold out
at the moment.
The Nexus Availability Checker gives you the price of each device in local currency and also gives you a link to the Google Play Store. You can download it free from the sourcelink.
source:
NexusAvailabilityChecker
via
MobileSyrup