Gather 'round! First LG G5 photo and video samples are up
59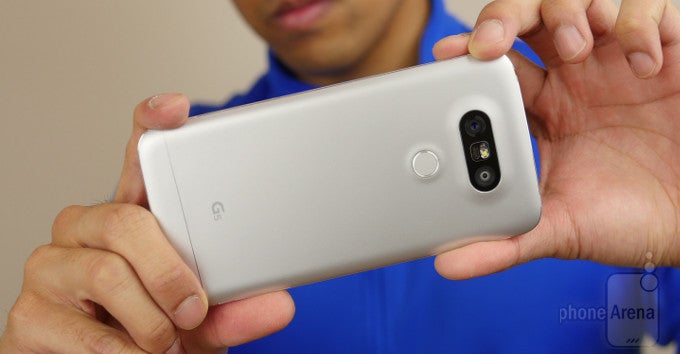 All samples taken with an LG G5 pre-production unit and are not be considered final.
Showcased at MWC 2016 in Barcelona, the LG G5 is anything but a market reality yet. But it will be soon. In fact, ahead of schedule, the good folks at the South Korean electronics giant were good enough to send us a
pre-production
sample of its new flagship for us to get acquainted with and spend some quality time. And while previews aren't something we've done recently, you just know one is coming.
But though a preview is easier on our end in terms of compiling it, we still would like to spend some more time with the device before we start waxing poetic. In the meantime, however, we're absolutely making the best of our limited opportunity, and right now that means sharing our first proper photo and video samples with you. In case it isn't obvious by now, these were shot using an early, non-final unit of the LG G5, so don't you go jumping to conclusions just yet. Save that for our full-blown review.
Introductions and disclaimers out of the way, what exactly are we dealing with here? In short, the LG G5 is a peculiar cameraphone in that it actually packs two whole sensors at the back—the same 16-megapixel unit from the LG G4, complemented by an extremely wide-angled (135°), 8-megapixel snapper. This allows you to dynamically change between the two units depending on the composition in front of you—use the 16-megapixel shooter for normal, everyday shots, and the wide-angled one for when you want to include more in the frame.
As you can imagine, both cameras can also be used when recording video. Speaking of which, the G5 is a capable camcorder, with support for up to 4K UHD video capture in addition to 1080p. Samples from both shooting modes are available below. Said otherwise, it's time to dig in!