Gates: Steve Jobs could be an "asshole" at times but was unequalled at motivation and design
18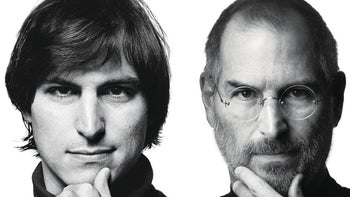 Microsoft co-founder Bill Gates will be talking about leadership during a taped interview that will be played tomorrow, July 7th, on CNN's Fareed Zakaria GPS show (10 am & 1 pm EDT). During the interview, Gates will bring up the leadership qualities of his rival, Steve Jobs, but also admits that the late Apple co-founder could be "an asshole." Gates did say that no one could match Jobs "in terms of picking talent, hyper-motivating that talent, and having a sense of design of, 'Oh, this is good. This is not good." He added that Jobs "brought some incredibly positive things along with that toughness."
According to Bloomberg
, Gates said that Jobs was able to turn around Apple, which he said was "on a path to die", by "casting spells" when he returned to the company he co-founded in 1997. Jobs' return to Apple led to a string of highly successful product launches starting with the iMac G3 and continuing with the iMac G4, the iPod, the iPhone, and the iPad. These were released between 1997 through 2010. The iPhone became the company's biggest seller and one of the most beloved consumer electronic devices in the world. The success of these products led to a very healthy rise in the company's valuation; last year
Apple became the first publicly traded U.S. company to be worth $1 trillion dollars
.
"I was like a minor wizard because he would be casting spells, and I would see people mesmerized, but because I'm a minor wizard, the spells (cast by Steve Jobs) don't (sic) work on me."-Bill Gates, co-founder, Microsoft
Gates recently said that the biggest mistake of his career was allowing Android to flourish as the "standard non-Apple platform"
Steve Jobs left Apple in 1985 when his hand-picked successor to replace hin as the company's CEO, John Sculley, won a boardroom battle over the direction of the company. Jobs went on to buy pre-Toy Story Pixar, capitalizing on its success when the computer animation company was sold to Disney. For a number of years, Steve Jobs (and later his estate) was the largest individual owner of Disney stock. Once Disney purchased LucasFilm giving it the rights to the Stars Wars franchise, it meant that
Jobs' trust fund was in a position to profit from sales of the Motorola DROID
. Motorola licensed the DROID name from George Lucas and paid LucasFilm a royalty for each unit sold. So the more successful the
Motorola DROID
was, the more money Disney made. And theoretically, that would increase the value of Disney's stock increasing the wealth of the trust. What made this so ironic was that Motorola's DROID was the first true "iPhone killer," and kicked off Androidmania; Apple's co-founder wasn't exactly a fan of Android, calling it a "stolen product."
Gates, currently worth over $107 billion, reminisced about the early days of Microsoft and the males-only culture that flourished at the time. He noted that in the 1970s Microsoft had "a self-selected set of people who were mostly males, I'll admit, and yes we were pretty tough on each other. And I think sometimes that went too far." The former executive recently admitted that
the biggest mistake of his career was allowing Android to become the "standard non-Apple platform"
instead of Windows Mobile. He said that this mistake cost Microsoft the $400 billion that he says the open source Android platform is currently worth. "That was a natural thing for Microsoft to win," Gates said.
Microsoft had a second opportunity when it launched Windows Phone in January 2010 and Nokia employed the OS for its Nokia Lumia line of smartphones. But the lack of developer support, leading to the so-called "app gap," was just too much for Microsoft and Nokia to overcome. In 2013 Microsoft bought Nokia Devices and Services for over $7 billion but was unable to make any progress in the global smartphone market. Support for Windows 10 Mobile will end on December 10th and Microsoft has urged users to move on to iOS or Android.