Gartner: Smartphone sales growth to hit new low this year
3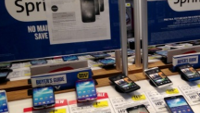 The smartphone industry has certainly matured over the last few years and in 2016, for the first time ever, year-over growth in sales will not reach double-digits. The information comes from research firm Gartner, which forecast today that 2016 smartphone sales will rise only 7% to 1.5 billion units sold.
Gartner blames the lower growth on flat sales numbers in important regions like North America and China. Last year, Gartner reported that global smartphone sales rose 14.4% to 1.4 billion units. Including non-smartphones, there will be 1.9 billion mobile phones rung up in 2016, a 1.4% gain for the year.
The research firm says that in North America, consumers are less likely to upgrade to a new phone thanks to a combination of incremental updates and more complex deals from carriers. In emerging Asian/Pacific markets, 150 million people will delay updating from a feature phone to a smartphone, because of a dearth of functional low-end smartphones selling at a good price.
"The double-digit growth era for the global smartphone market has come to an end. Historically, worsening economic conditions had negligible impact on smartphone sales and spend, but this is no longer the case. China and North America smartphone sales are on pace to be flat in 2016, exhibiting a 0.7 per cent and 0.4 per cent growth respectively."-Ranjit Atwal, research director, Gartner
source:
Gartner
via
Reuters