Gamesome Frontend is an amazing rom and emulator housekeeping tool for Android
7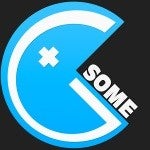 One does not simply not play emulators on Android. Today's sophisticated emulators are nothing short of portals leading straight into our joyous childhood days. And when it comes down to searching for the best emu on Android, absolutely consider Gamesome Frontend... for it is gamesome! This isn't technically an emulator, though. It's actually a frontend for the majority of emulators available on the platform. A housekeeping tool, in other words.
So, what will it do for you? Well, it will identify the games in your collection, download their covers, titles, and other information. It will then present your collection in two different ways: as a grid of boxarts or as a list, with a side panel that shows game information.
Once you've settled on what to play, Gamesome can launch the games with your favorite emulator - it supports most, if not all emus available on Android. It is also compatible with the Nvidia Shield, and future updates will further enhance controller support.
So, there you go, emulator fans! Download this gem from the links below. We're always game for a Street Fighter II duel, just so you know!