Gameloft unveils Asphalt 7: Heat, Men in Black 3, coming soon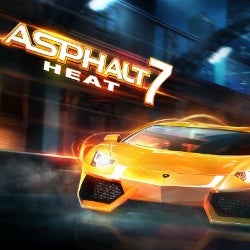 Gameloft has just unveiled some of the hottest upcoming games coming to Android in the near future: Asphalt 7: Heat, and Men in Black 3.
There is really no need to introduce Asphalt – it's one of the first names to come up when speaking about mobile racing games. After a successful Asphalt 6, which now sells for an extremely affordable $0.99, Asphalt 7: Heat was first demonstrated at the Samsung Galaxy S III unveiling. We don't know the exact release date, but given the fact that the SGS III is launching by the end of the month, it seems safe to say that the game will be hitting Google Play very soon.
Asphalt 7 should cost around $5.99 initially.
It's the seventh iteration and - believe it or not – the first edition of Asphalt was released in 2004. From there on, Gameloft is keeping the game refreshed with a new edition every year.
Coinciding with the debut of the Men in Black 3 movie, Gameloft is jumping on the MIB bandwaggon with a game of its own. The release date is May 25th, and we have a trailer to look at below. Now, from what we can see there's none of the action you'd expect from the Men in Black. The game takes an isometric look at events, not a first-person perspective, and the rest is mystery that Gameloft will unveil at launch time.