What if Samsung had made the Galaxy S9 with a notch?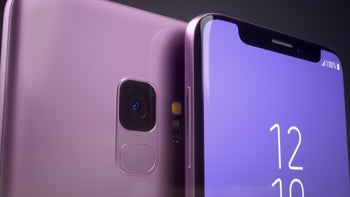 Samsung's
Galaxy S9
is the hottest Android you can buy at the moment, but you know what would make it even hotter? A notch! Nah, we kid, and you are of the same opinion, but if you want to look how the
Galaxy S9
would have looked like if it had a notch instead of the smooth and uninterrupted top bezel it has now, look no further than Martin Hajek's renders below.
Copycat legalities aside, the "notch" allows a manufacturer to boast extremely high screen-to-body ratios. The new
Asus Zenfone 5
boasts 83.69% of it in our benchmark calculations, which is a bit higher than the
iPhone X
's 82.35%, as the Zenfone has narrower notch.
Still, the Galaxy S9, which sports an oldfashioned uninterrupted, but very thin top bezel, beats them both with 84.36%, and only gives way to the
Essential Phone
's 84.85%, but this one has the most minimalistic "notch" of them all. What do you think, yea or nay?