Galaxy S8 may have 6GB RAM/128 GB storage version in select markets, but no 256 GB option
17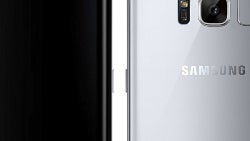 Samsung was
tipped to do it with the Galaxy Note 7
, so why not fast forward a few months and do it with the
Galaxy S8
and S8 Plus, offering both 4GB/64GB and 6GB/128GB models in certain markets.
With the Note 7, it was speculated that Samsung didn't want local brands that already had phones with 6 GB RAM on the market to undermine the launch of its high-end phablet, and the argumentation for an eventual S8 with 6 GB RAM may be the same.
It might not be accidental then that a tip has just emerged from the confines of a fairly reliable source in the Chinese blogosphere, claiming that Samsung's upcoming flagship models will have versions with 6 GB RAM and 128 GB storage in China and South Korea. Whether these will be announced at launch, or arrive later on, if the rumor holds water in the end, remains to be heard
come March 29
or thereabouts. Sadly, the tipster also shoots down the rumor that there will be extreme models with 8 GB RAM or
256 GB storage
, so don't shoot the messenger.
Recommended Stories