Galaxy S7 may come with expanded screen warranty thanks to a more durable, watertight chassis
8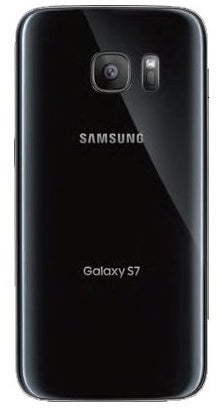 Samsung's
Galaxy S7
might see the return of the waterproofing certification that the
Galaxy S5
had, which went out of the window with the
S6
, along with the microSD slot.
We were tipped recently by a Samsung insider
that the phone will be dust- and water-tight, and now
leakster Eldar Murtazin
corroborates this speculation by saying that the
Galaxy S7
will be IP68-certified indeed. With phones and tablets, this usually means that it could be submerged in up to five feet of water for up to an hour or so, without any detrimental effect on its internals.
However, the source goes further than that in the revelations about how rugged would the Galaxy S7 be. Eldar claims that the handset will be more structurally sound compared to its predecessor, thanks to a reinforced frame and rearranged internals. We already heard a rumor that
the S7 might use a new magnesium alloy
material for the frame, so these claims could have some merit. In fact, the phone has apparently been reworked in such a way in terms of durability, that it would be able to withstand drops without complete shattering of the glass on the front or back.
Samsung, says Eldar Murtazin, is so certain of its new chassis construction, that in certain markets it may introduce a new expanded warranty for the device that will have the screen replaced at little or no cost if you drop the phone and break the glass within the first year of ownership. Given Samsung's monopoly on Super AMOLED screen replacement packages, and their cost, this will be a welcome news, if it materializes. In Russia at least, this "VIP" warranty will be given if you buy the phone through the official Samsung channels, says the source, but it's not yet known how the company will proceed for other regions. Well, all will be revealed in just three short weeks, so stay tuned for our complete coverage of the S7 unveiling and preview festivities
come February 21st at the MWC expo
.