Step up your Galaxy S10 or Note 9 nav gestures game with Samsung's One Hand Operation+
12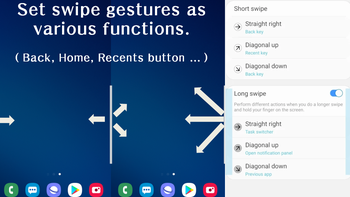 Samsung is a bit handicapped when it comes to navigation gestures, as the sides of its curved OLED displays are doing their
People Edge
or other duties, so busting a move from there is out of the question for now. It already has a pull-down and swipe-up gestures on an empty screen area to bring the notification shade from the clouds or open the app drawer, therefore the only side left for a new navigation party, is the very bottom.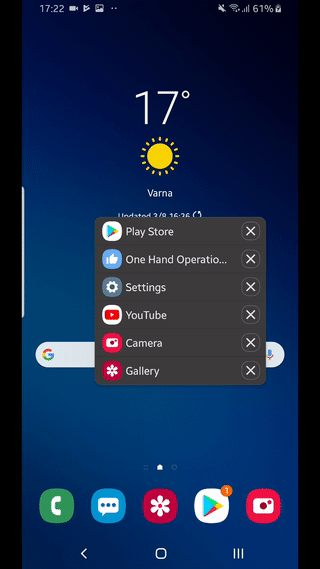 That's exactly what the new
One UI
does - its gesture navigation option replaces the bottom strip with three even-spaced "pills" for home, back and recent apps, or you can hide those altogether, and only swipe by muscle memory. Unfortunately, except being more aesthetically pleasing by doing away with the navigational strip, these gestures add no value to the navigational ergonomics, as you have to stretch even further down with your thumb to execute.
Enter Samsung's
Good Lock
project that lets you sideload features and options to the interface, and the latest installment that Samsung pushed to the Play Store allows you to enrich the Galaxy S10 or S9 gesture systems.
Dubbed One Hand Operation +, the app can assign side-swiping gestures to do a variety of things, including to serve as your back key. Not only that, but you can swipe straight, diagonally, or do a long swipe, and each of these gestures will do a new trick, for one complete navigational experience right under your thumbs. No stretching.