Galaxy S10's Exynos versions may sport advanced system boards, unlike the Snapdragon ones
8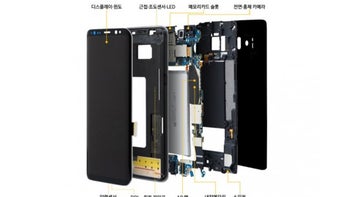 The
Galaxy S10
is arriving with a modern, advanced SLP (Substrate Like PCB) circuit boards, reports Korean media, but it's only reserved for the Exynos versions of the
eventual three S10
models.
The SLP motherboards stack or package the chips tighter together, making their footprint much smaller, leaving space for other things inside a phone, like, ahem, larger batteries, or ones with intriguing shapes that utilize the limited space inside a handset fuller. Apple's iPhone X employed such design, freeing up space for a larger, L-shaped battery inside, and its successor follows.
Samsung started doing SLP boards en masse with the
Galaxy S9
,
S9+
and the
Note 9
this year, but only on their Exynos versions as well. Why just the models with Samsung's own processor? Reportedly, four of the ten suppliers that Samsung uses for its phones' circuit boards have the ability and capacity to produce SLP designs. Samsung Electro-Mechanics, Daeduck GDS, and Korea Circuit are the ones tipped to supply SLP boards for the Galaxy S10, so the issue is apparently not that the company's suppliers don't have the capacity to produce.
Previously, industry sources revealed that Samsung equips only the Exynos versions of the S9 with the space-saving PCB tech since the versions with Qualcomm chipsets have "technical difficulties" to use the advanced system boards, and those issues seem to carry over to the S10 as well.
What we learn from the report on the whole SLP board debacle, however, is yet another confirmation that the
S10 will sport in-display finger scanner
. The supplier for the "rigid-flexible" connector of such a sensor is apparently already identified, pouring more water in the advanced Galaxy S10 fingerprint sensor rumor mill.