Samsung i9300 M might be the Olympics phone, with eye-tracking tech and biometrics monitoring
4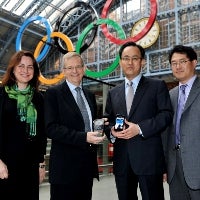 That
Samsung GT-i9300 we leaked recently
is shaping up to be more interesting than the evidently bland exterior. The newest info is that it might just be called the
Samsung M
, indicating that it is a side project by Samsung, and not a part of its mainstream Galaxy line of Android phones.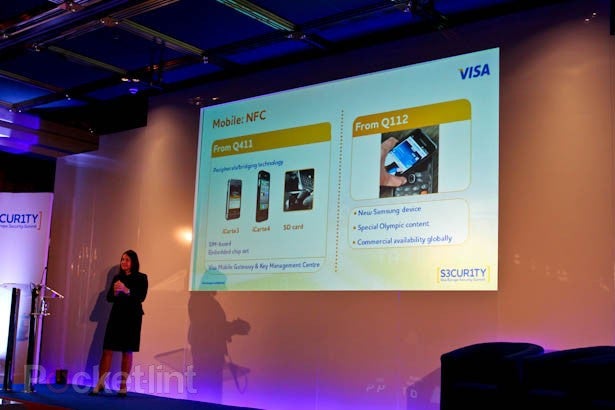 This was revealed by one slide during a VISA presentation talking about the mobile initiatives of the payments processor for the 2012 Olympics, and the upcoming special Samsung phone is supposed to have dedicated Olympics content, as you can see in the slide on the right.
Now we learn that the Samsung M is supposed to be brimful of sensors for the sporty type in you, eventually all the way up to
heart rate monitoring and other biometrics
. The handset is allegedly also going to feature
eye-tracking tech
that keeps the screen fired up when it recognizes you are looking at it, and the accelerometer will be able to recognize when you are lying down, so the auto-rotation keeps the screen leveled with your sight.
Other environment-aware features are in store, too, like the phone's proximity sensor recognizing you want to call the person that just sent you a text message, and dialing their number automatically when you immediately press the phone to your ear.
Also, when you take a photo, the Samsung M is said to tag the people in it, and offer you to email it to them on the spot. Sounds pretty neat, even if half of this turns out true.