Galaxy Nexus may be coming to AT&T soon, with LTE
20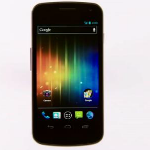 The Samsung Galaxy Nexus has had a somewhat slow rollout in the US. While the device has been on Verizon for a while, it still has yet to officially be released by any other carriers. We've seen recently that Sprint will be
launching the device soon
, but AT&T and T-Mobile users have had to rely on imported GSM versions.
Now, it looks like AT&T will be officially launching the Galaxy Nexus, complete with LTE support. This is still an unconfirmed rumor at this point, but AndroidRevolution is claiming that an "inside source" at AT&T has said that AT&T SIM cards for the Galaxy Nexus have been sent out for testing, which is usually a pretty good indicator that a device will be coming relatively soon. The SIM cards have been confirmed as LTE-enabled. It has been reported that the SIM cards are full-sized and not micro-SIMs.
We can't say for sure how reliable the source is, but if all the info checks out, it seems likely that an LTE-enabled Galaxy Nexus would be making its way to AT&T fairly soon. We'll try getting some more confirmation and bring you more as we get it.