Galaxy Fold's production can't catch a break, as Japan bans its display cover export
19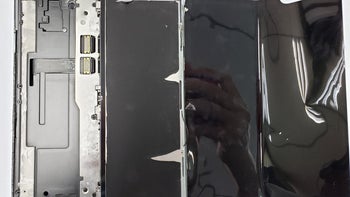 One small transparent cover material, one big hurdle for Samsung's foldable phone strategy going forward - this could be the result from Japan's unexpected ban on various exports to Korea.
Involved in a dispute about World War II dramas, the two nations have been at odds over a Kroean Supreme Court reparations ruling for a while, and the culmination in hostilities now comes in a surprising form for Samsung. Not only could it affect various semiconductor production and cleaning materials, but also the Galaxy Fold, it turns out.
That transparent polyimide cover that the users of the preview units Samsung sent out thought was a screen protector and tried to peel it off? It is supplied by the Japanese from Sumitomo, and Korean media is
reporting
today that the fluorine polyimide used to make it has found its way on the export ban list. The materials that Japan supplies are not easy to replace, either, as, for example, it holds 70% of the fluorine polyimide production, and in some other areas that share
grows to 90%
.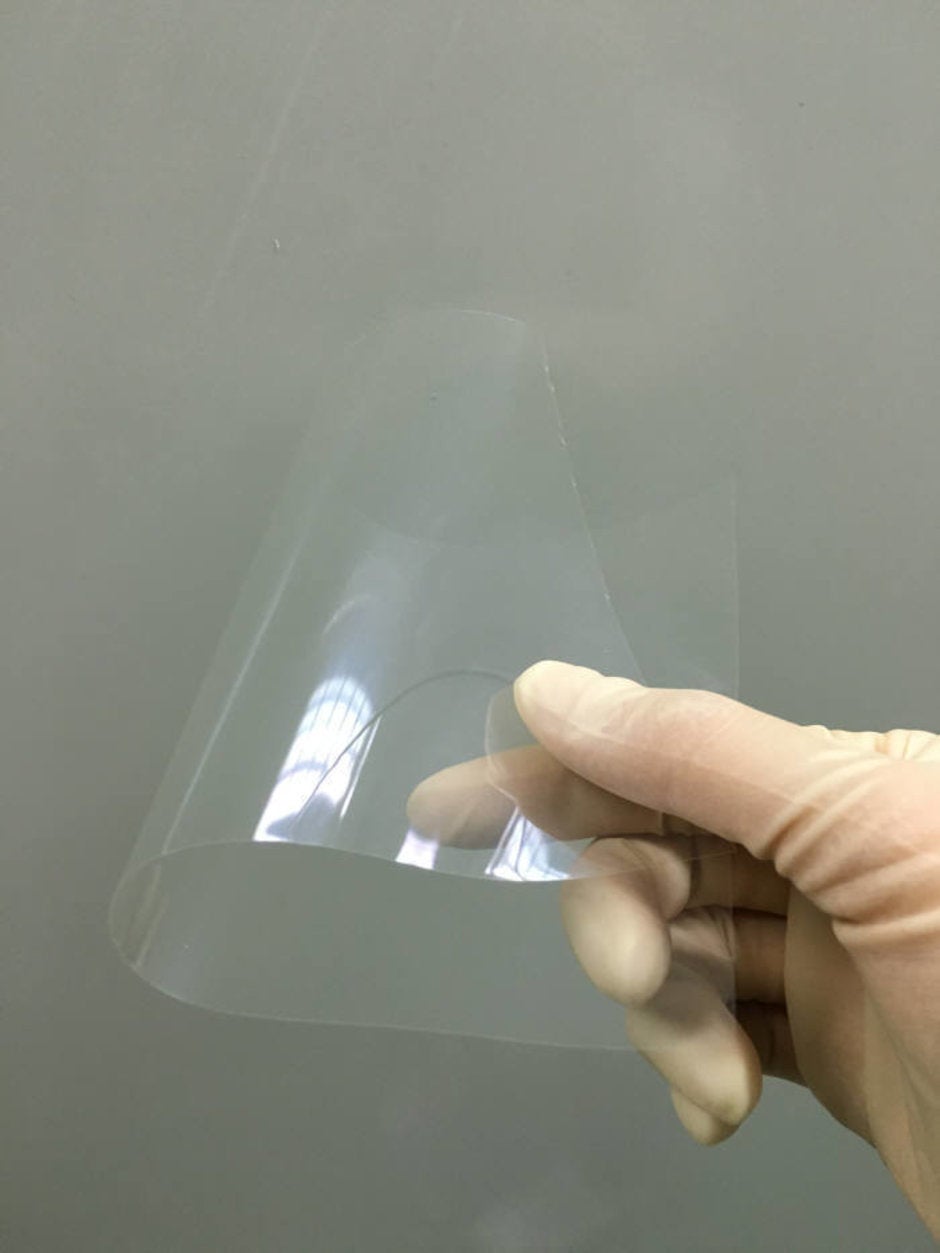 Kolon's transparent cover may be an alternative to the Japan-sourced Galaxy Fold display materials
Samsung has collaborated with the Japenese from Sumitomo Chemical for producing a "luxurious" to the touch transparent polyimide that can be bent numerous times without any visible differences. It is attached to the flexible OLED panel underneath with an extremely durable and flexible adhesive that Samsung has been developing for years, and which should allow the package to bend at the middle by stretching a bit but not coming unglued. Called optical transparent adhesive film (OCA), this special type of elasticized glue can be bent thousands of times and retain its original size and form. Another Japanese supplier, Nichido Denko, is said to produce the polarizer film for the bendy display, so there is plenty of Japanes input to worry about.
Bummer, as Samsung apparently plans to produce one million Galaxy Fold units in total, and production may be affected, if not for the initial batches, then for the next units. The move comes just when Samsung reportedly
changed
the Fold's display formula to avoid the issues that the preview units faced in daily usage.
There is a Korean company that does transparent polyimide covers, but it's not clear (pun not intended) whether its production will also be affected by the Japanese material ban. Kolon, however, supplied the flexible cover for the first foldable device announced, Royole's
FlexPai
, and may be equipping Motorola's upcoming flexible
RAZR
, so the Japanese ban could make it rise from the ashes of Samsung's neglect when the Galaxy Fold re-release is in full swing.
Recommended Stories