Galaxy C5 and C7 specs and prices tipped: 4 GB RAM, 16 MP camera, pegged to start from $246
24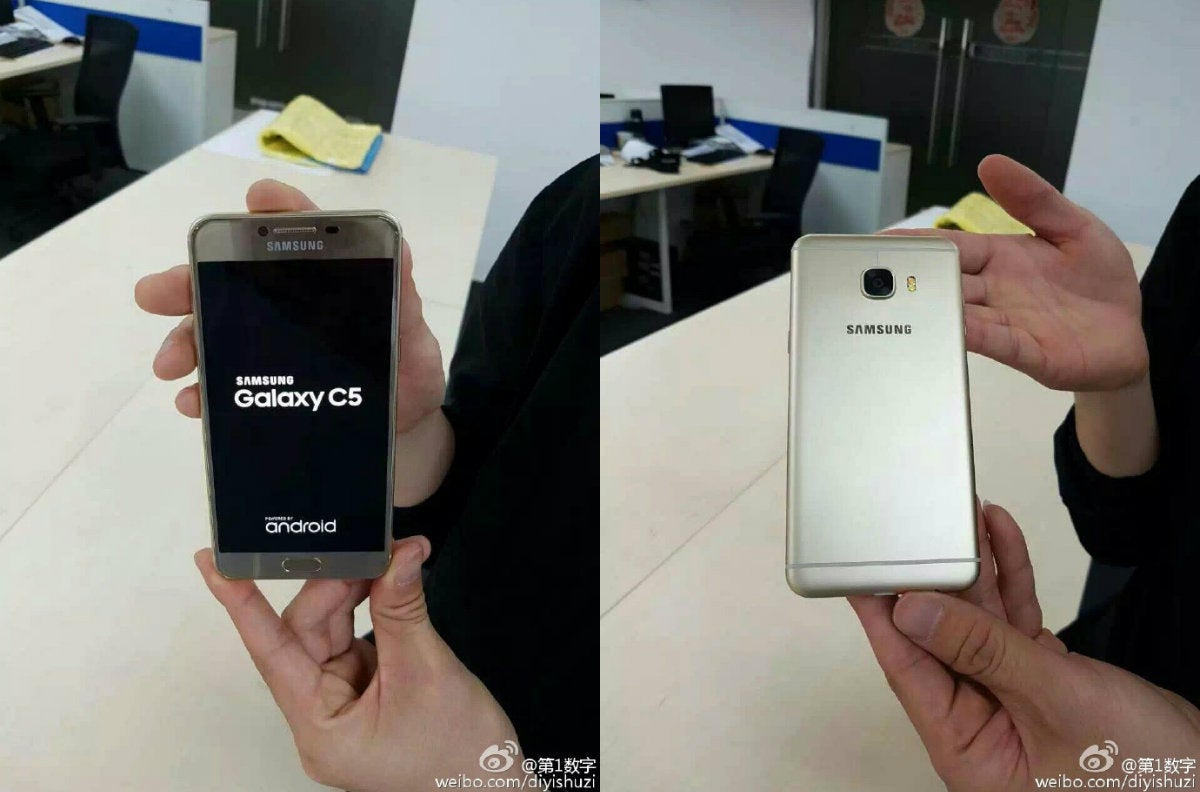 Samsung seems ready to unleash another new line of phones, the
midrange C-series
, which should stand somewhere below its A-series, which in its turn is in the upper midrange, just below the flagship Galaxy S line. The difference from the A-class won't be as much in the specs sheet, as in the phones' outer appearance, which looks like an all-around metal chassis. That is still a premium design, yet sits a tad below the metal-and-glass fusion of the A or S lines. A new report now tips the full under-the-hood disclosure about the potential C-series.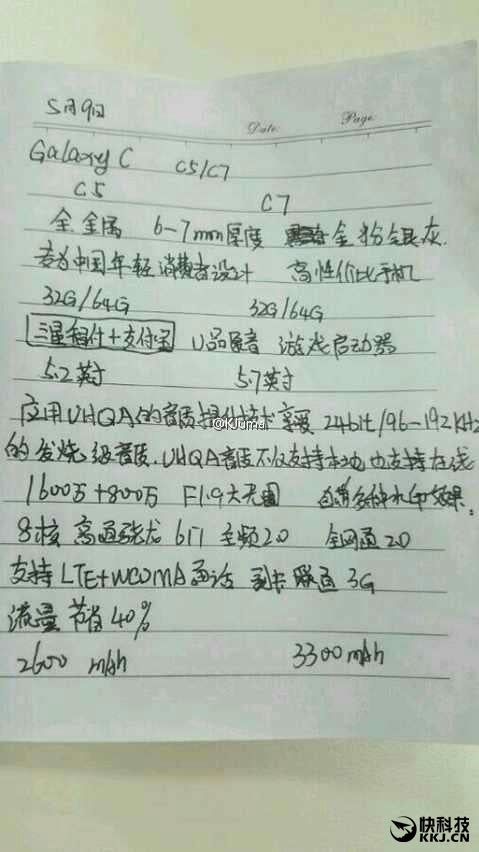 Samsung is apparently readying to release two models -
C5
and
C7
- which will differ in screen and battery sizes only. The C5 is expected to feature a 5.2" panel, and the C7 a 5.7" one, both with 1080 x 1920 pixels resolution. The phones are expected to be pretty thin - between 6mm and 7mm, and house 2,600 mAh or 3,300 mAh battery packs, accordingly.
The rest of the C-series platform should be shared - a Snapdragon 617 64-bit octa-core processor, 4 GB of RAM and 32 GB of internal storage. On the camera front, the source reconfirms what we've heard before - a 16 MP shooter at the rear with f/1.9 aperture, and an 8 MP selfie camera at the front. Also, the phones should arrive with Samsung's Ultra High Sound Quality (UHQA) sound setup.
How much for these two puppies? Well, if this latest leak holds water, the pricing in Yuan tells us that Samsung is prepping the phones for release in Asia first, and they are priced quite competitively for the cutthroat competition in China. The Galaxy C5 is supposedly going to cost the equivalent of $246 there, while the larger Galaxy C7 should be going for $276. Pretty competitive for handsets with these specs and 4 GB RAM, but these are tipped to be online prices for direct sales only, in order to keep Samsung in line with the pricing that Xiaomi, Meizu and other local brands are able to sustain. If and when the C-series hits the rest of the globe, the pricing might be different, but in any case we should know soon enough, given the barrage of leaks about the C5 and C7 in the last few weeks.