Galaxy A8 (2016) specs and performance test leak: Exynos 7420, 3050 mAh battery
17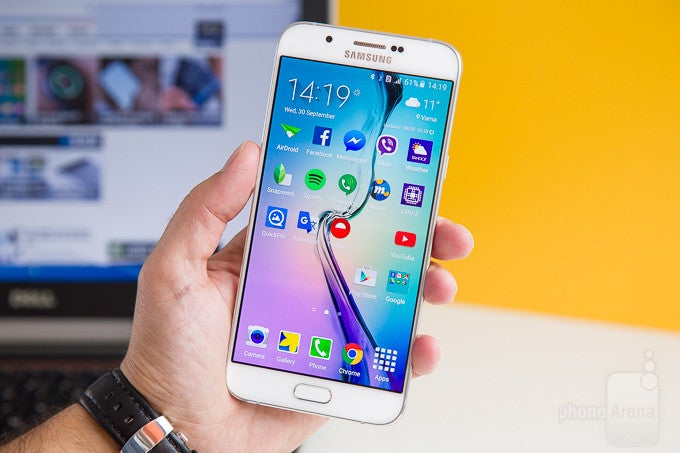 Samsung Galaxy A8 2015 edition
UPDATE
: The SCV32 model is the A8 version for the Japanese carrier au by KDDI, running on Exynos 5430.
Just when we thought that
Samsung couldn't leak more upcoming phones
from its metal-clad A-series, an eventual Galaxy A8 (2016) leaked from the FCC database where it has undergone certification tests. The model number is listed with an FCC ID of A3LSCV32 there, while the current
Galaxy A8
model is denoted as A3LSMA800S there.
In fact, in the Equipment under Testing (EUT) section of the filing, the FCC says that A3LSCV32 shares the same enclosure and circuit board with its predecessor. Also, the Wi-fi and Bluetooth antenna with the adjacent circuitry are identical for the handsets, hinting that this might be indeed a Galaxy A8 successor.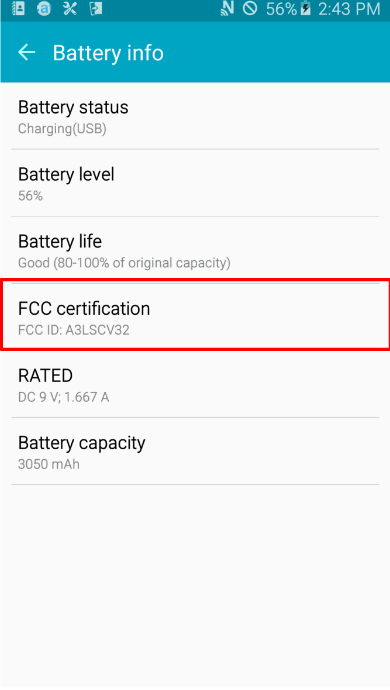 There's a bit more to be gleaned from the FCC filing about the Galaxy A8 (2016) - its dimensions are 157.9mm x 76.9 mm, which is largely the same as the 5.7" A8, so we'd wager to guess that the new A8 will again come with this screen diagonal. In fact, the FCC filing gives the screen diagonal directly as 144.3mm, which is exactly 5.68 inches, as you can see below. Furthermore, the battery capacity is listed as 3050 mAh, or the same we have in the current crop. Last but not least, the phone is being tested with Android 5.1.1 Lollipop on board, so it might be released sooner rather than later, given that the software version won't be Marshmallow out of the box.
Another confirmation for an upcoming new version of the Galaxy A8 we found in the GFXBench database, logged last week there. The processor is listed as Samsung's Exynos 7 Octa with ARM Mali-T760 graphics, or the same one that is in the
Galaxy S6
. There are 2 GB of RAM, and 32 GB of storage out of the box, too. Strangely enough, here the screen is listed with 1080p resolution, but only as 5.2 inches in diagonal.
Furthermore, we found that the new Galaxy A8 had also made a pass in the Zauba database, listed with a unit price which is the equivalent of $356. That's pretty cheap compared to the current A8 starting price, but these are apparently prototypes for a Japanese carrier, sent by Samsung for testing purposes, so their declared price may differ from the final retail tag.
To recap all these findings about a potential Galaxy A8 (2016), we are looking at a 5.7" handset with 1080p display, 1.8 GHz octa-core Exynos 7420 chipset, 2 GB RAM, 32 GB storage, and 16 MP camera on the rear, as well as a sealed 3050 mAh battery. We've already had rumors leaking about
most every upcoming member of Samsung's 2016 A-series
,
including a Galaxy A9 today
, so their announcement shouldn't be that far off.
Recommended Stories