Galaxy S9, S9+ won't charge faster than the Galaxy S8 and S8+, it seems
24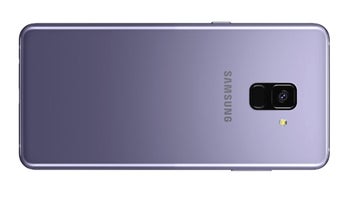 The upcoming
Galaxy S9
and
Galaxy S9+
have recently been certified by China's 3C committee and it this has revealed that the two devices will sport quick and wireless charging that will be pretty much similar to the Galaxy S8 and S8+ when it comes to overall charging speed.
The recent listings for the SM-G9600/DS (Galaxy S9 China edition), SM-G9608/DS (Galaxy S9 Taiwan edition), and SM-G9605/DS (Galaxy S9+ China edition) reveal that regular 5V/2A wired charging and 9V/1.67A/15W fast charging will be supported on the devices. That's essentially similar to the specifications of Samsung's own Fast Charge technology found inside the Galaxy S8, S8+, and Note 8, which means that the Galaxy S9-series is certainly not getting updated with faster charging speeds.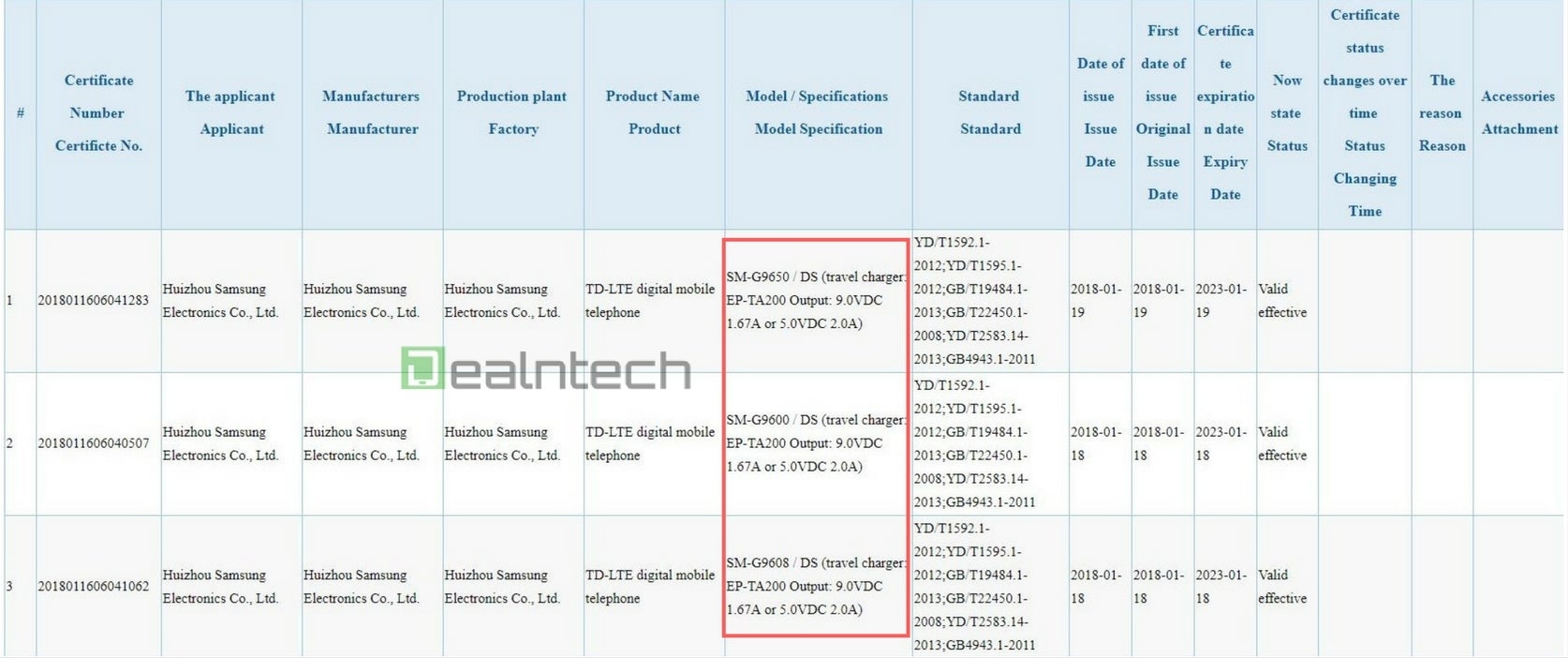 Several region-specific Galaxy S9/S9+ versions get certified
Of course, there's nothing bad in that - the Galaxy S8 and S8+ charged up pretty fast, with both the 3,000mAh battery of the S8 and the 3,500mAh capable of getting fully charged in around an hour and 40 minutes or less.
According to recurring rumors, the Galaxy S9 and the S9+ will features similar batteries (3,00mAh for the S9 and 3,500mAh for the S9+), so it's safe to assume the S9 series will charge as quickly as its predecessors.
Aside from being certified by the 3C, the S9 and S9+ have already been cleared through the FCC though nothing news-worthy came out of that. What remains to be seen is the duo's passing through China's TENAA, which should give us a fair look at multiple specs and basic renders of the phones.
We'll keep our eyes and ears peeled for any new info regarding the upcoming Galaxies and will keep you posted.