GO Keyboard apps could be spying on over 200 million Android users
47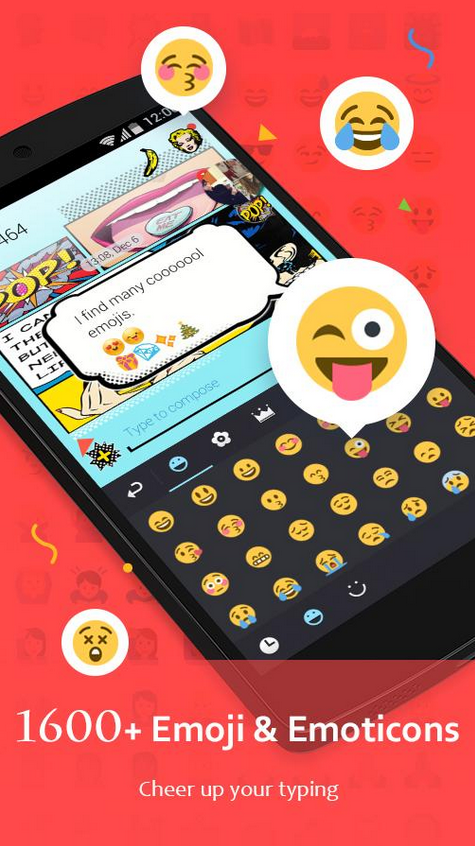 The GO Keyboard apps have over 200 million users who like to customize their texts using emoji and GIFs
According to a new report, a pair of third party keyboard apps that are listed in the Google Play Store under GO Keyboard could actually be spying on you. The developer, listed as the GOMO Dev Team, says that "We will never collect your personal info including credit card information. In fact, we cares for privacy of what you type and who you type!" That hardly seems to be the case as the apps allegedly have access to data showing your identity, phone call records, and can listen in to the microphones on your handset.
Thee apps have over 200 million users and allegedly communicate with "dozens" of ad networks and third-party trackers. As soon as you install one of the two GO Keyboard apps, information about you is being transmitted. And yet, in 20 countries, the apps were voted best app of 2016!
According to the report, the GO apps send to its server information like your Google email account, screen size, Android version, build and device model. Since we are talking about an app that records every letter you type on your phone, the server owner could start collecting whatever information he/she wants from GO Keyboard users.
Google has been informed, and while the search giant decides what to do, your best bet is to uninstall any GO Keyboard app that you might have downloaded on your Android phone. The two apps are named "GO Keyboard-Emoji keyboard, Swipe input, GIFs" and "GO Keyboard-Emoticon keyboard, Free Theme, GIF." As you can tell, both apps offer emoji and GIFs to spruce up your texting. Both are freemium apps, which can be installed for free and include ads and in-app purchases. But the bottom line is, both apps could be turning over personal information to a server in China.
"Unfortunately, everything listed above is a norm nowadays. Recent research showed that 7 in 10 mobile apps share your data with third-party services. However, this developer crossed the red line and directly violated the Google Play content policies - malicious behavior section."-Adguard
source:
Adguard
via
AndroidAuthority