GFXBench reveals more details about the low-cost Motorola XT1032 (Moto G?)
6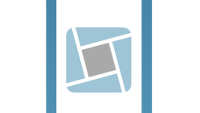 A Motorola device, carrying a modelnumber XT1032, has been spotted over at GFXBench's corner of the web,giving us a bit more information on what's likely the last pipelineMotorola device for the year. We'veheard of the XT1032 once before, though it has largely remained shroudedin mystery until now.
The specs of the device areadmittedly low mid-range, including a 720p panel with on-screennavigation buttons and a 1.2GHz quad-core Qualcomm Snapdragon MSM8226(S4) with Adreno 305 graphics. Furthermore, it's nice to see that thetested unit ran on top of Android 4.4 KitKat, meaning that even though the XT1032 is not as low-powered as some other devices, it may live up toGoogle'spromise of spreading the KitKat joy over the entire spectrum.
Rightabout now would be a good time to specifically note that the XT1032could very well end up as the upcoming Moto G, considering thematch between the recently leaked specs. While on the topic ofspeculation, it's also necessary to mention that no fingerprintsensor is coming with the XT1032, as has been widely reported aroundthe web – it's nothing but a simple case of misunderstanding theGFXBench listings. Not that it makes sense to install one on alower-end device, anyway.