GDR3 update includes some unpublicized features
17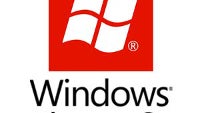 The GDR3 update coming to Windows Phone 8 includes a few unpublicized features, most of them involving data management. Take the Data Sense app for example. This app allows users to keep track of each month's data usage so that you can make sure that you don't end up paying overages or getting throttled. And we know that no one likes to get throttled. The app will even let you know which of your apps are consuming the most data each month.
If your Windows Phone 8 model has been updated to version 8.0.10501.127 of the OS, you now have the option of restricting background data while roaming, thus conserving some of your monthly data. This option is available on the updated Data Sense app. In addition, new 3G and Wi-Fi status icons will let you know when data is being transferred.
Both the icons and the background data restriction are available only if your carrier allows it.
source:
MiMovilWindows
(translated) via
WMPoweruser