Future-proof your smartphone, tablet or other electronics with Best Buy's new "Buy Back" program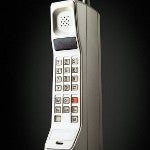 If you hate buying electronics because you worry that your purchase is obsolete as soon as you open the box at home, Best Buy has come up with a plan that will allow you to buy today and not worry if your smartphone is history tomorrow. Through a press release, the big box retailer has announced the start of its electronics Buy Back Program. With this program, you could buy a hot new smartphone and not feel silly when an even hotter handset with better specs is launched the next day.
The program allows you to trade in your laptops, netbooks, tablets, or smartphones for a percentage of the original price. Brian Dunn, CEO of Best Buy said, "We recognize that technology is changing faster than ever, and our customers tell us they want to enjoy these devices without worrying about when the next or newest version will launch. We call this 'future-proofing' because our customers can now have more confidence that they're protecting the value of the products they're purchasing today."
The price to "future-proof" a laptop, tablet or notebook will be $69.99, or $59.99 for a cell phone. The price for a television (under $5,000) was not disclosed. Let's work through an example. Let's say you buy a new dual-core 4G Android device and pay $59.99 extra for the Buy Back Program. Within 2 years after your bought your handset, the new quad-core 3D handsets are out and you feel like a caveman with your slow dual-core unit. Since you ponied up the dough for the Buy Back Program, the retailer will give you a gift card in exchange for your old phone.
The value of the gift card is based on a sliding scale. If you use the gift card within 6 months after the exchange, it will be worth up to 50% of the original cost of the phone. Redeem the card between 6 and 12 months from receiving it and the card will be worth up to 40% of the original price of your phone. Use the card 12 to 18 months since exchanging your phone and you will get back up to 30% of the price tag on the original phone. And from 18 months to 24 months from effective date, the card will get you back as much as 20% of your phone's cost. For televisions only, redeem the card within 48 months and receive up to 10% of the price you paid for the original television set.
How many of you will pay the extra $59.99 to "future-proof" the new smartphone that you're planning on buying soon from Best Buy?