Fusion Garage Grid10 price cut by $200 before the tablet's launch
3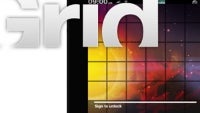 Remember the unfortunate JooJoo tablet? Largely a market failure, the JooJoo, initially backed by TechCrunch's Michael Arrington, and also known as the CrunchPad, crunched into virtual non-existence, but the very same company is now back under the Fusion Garage name and with a couple of new products including the
Fusion Garage Grid10 tablet
running on
GridOS
, a new operating system having its roots in Linux, but evolved to an all-new look.
For that alone, the Grid 10 seemed exciting, but still it seems the tablet couldn't justify its $499 price tag and even before it has launched, Fusion Garage has decided to cut the price by $200. Actually,
$299 for the basic model
was what the initial plan was but deals with ODMs made it impossible to announce the price earlier.
Now, that's quite a cut for a Tegra 2
dual-core
10.1-inch tablet with a resolution of 1366 x 768. Except for the pure specs, though, the Grid 10 fails to match the thin realities of the iPad 2 and Galaxy Tab 10.1 with its 0.55-inch profile. It tips the scales at the hefty 24.3 ounces (690g). But still it seems like a great deal when compared to competing offers. The launch of the slate has been pushed two weeks to October 1st and with the revised cost, could the Grid 10 become your next tablet?