Full video of Honeycomb event now on YouTube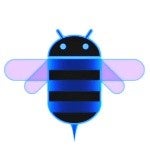 Missed our Honeycomb event highlights?You can still check it out for all the thrilling details about thenext Android, but nothing compares to a full video about thetablet-optimized Honeycomb. So even though it is pretty long (nearly53 minutes), you will definitely be rewarded with an in-depth view ofthe UI and graphical performance on Android 3.0.
The UIand the smooth transitions are definitely one of the biggest sellingpoints for the OS, but what caught our eyes even more was the demo ofthe new Renderscript graphical engine. Check out the gameplay andstunning graphics on Monster Madness, a hack-and-slash game, and onthe 3D strategy game Great Battles. Games are one area where iOSdominates the mobile world by large, but could these be the firstsigns of a change? Check out the video to see for yourselves.
source: YouTube(androiddevelopers)