Fujitsu's Windows Phone device will have a 12 megapixel camera
16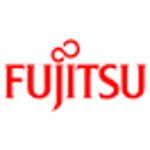 It appears as though the first device from Fujitsu to feature Microsoft's Windows Phone operating system will be packing a big punch in the form of a 12 megapixel camera.
The device was spotted in the wild and although it bears no name, it has very similar hardware to that of the Fujitsu Regaza T-01C. The Regaza T-01C is actually an Android powered smartphone.
If this unannounced WP handset from Fujitsu is in fact a Regaza T-01C with an OS swap, then it will have some pretty nice specs. The best of which is the massive 12.2 mega
pixel
gracing the back. That shooter has a very distinct look and was one of the primary features on the Regaza T-01C. We can also expect this smartphone to have a 4-inch capacitive LCD display.
It was rumored a few months ago that HTC was working on a WP device with a 16 megapixel camera stealing the show. Maybe the smartphone megapixel wars are set for escalation. Tell us what you think in the comments below.
source:
WMPoweruser