From the MySpace phone to the Facebook phone
22
This article may contain personal views and opinion from the author.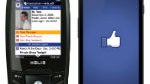 Seven years ago, the tech landscape was incredibly different from what you see today. MySpace was one of the biggest things on the web with 55 million users, and Facebook was just two years old, and hadn't even opened up membership to the general public yet. At this time in 2006, you still needed a university e-mail address or an invite to sign up for Facebook. Now, MySpace has been relaunched as a music social network, and Facebook has over 1 billion users. All of that, and we haven't even mentioned the sea change seen in the mobile world.
The word of the MySpace phone came out in February 2006, a full 16 months before the OG iPhone was released. So, this was a time where the term "smartphone" could only reasonably be applied to Symbian, BlackBerry, and Windows Mobile, and we're talking about BlackBerry 3.6 and Windows Mobile 5. This was over 2 years before Symbian had been purchased by Nokia. Andy Rubin still known more as the founder of Danger, which made the Sidekick, than as the man who had left to create the startup Android, which had just been acquired by Google.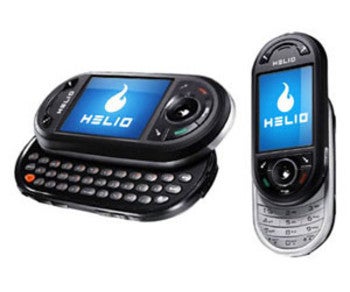 In 2006, MySpace was basically at its peak. Its 55 million users and traffic numbers made it the second biggest website on the planet, behind only Yahoo. The site had been purchased in the summer of 2005 by News Corp. for an insane $580 million. Of course, the site was about to start its downslide, because, as we've learned through the years, Rupert Murdoch doesn't understand technology. It was already starting to get too cluttered, and a few redesigns over the next couple of years didn't help.
Of course, mentioning the real smartphones of the day may make you think that the MySpace phone was something more than it was. MySpace had partnered with Helio, an early MVNO running on the Sprint network that had designs on bringing more Asian handsets to the USA. Helio debuted two different handsets that would allow users to access Myspace as a way
to get users used to the idea of having a data plan
. The phone itself wasn't really any different from other devices that would allow you to check MySpace, but the website had a redesign just for that phone. Of course, it was a flop. Helio went nowhere, neither did the MySpace phones, and MySpace itself was about to start its downward spiral. Within two years, Helio had been purchased by Virgin Mobile, Facebook surpassed MySpace in terms of traffic, and eclipsed MySpace in terms of user base.
Facebook's newest push
to have its own branded phone doesn't fit in the same mold at all. There are other social networks that have proven to be popular, including Twitter, and Google+, but neither is really challenging Facebook for the social crown. At this point, some competition is enough, and each service has its own benefits and pitfalls. Twitter is great for gathering around real-time events or breaking news, but you may have to slog through a lot of noise to find the good stuff. Google+ is great for sharing and conversations with an incredible community, but your friends may not be there. And, Facebook is the entrenched power. You may not actually like Facebook, but all of your friends and family are likely there.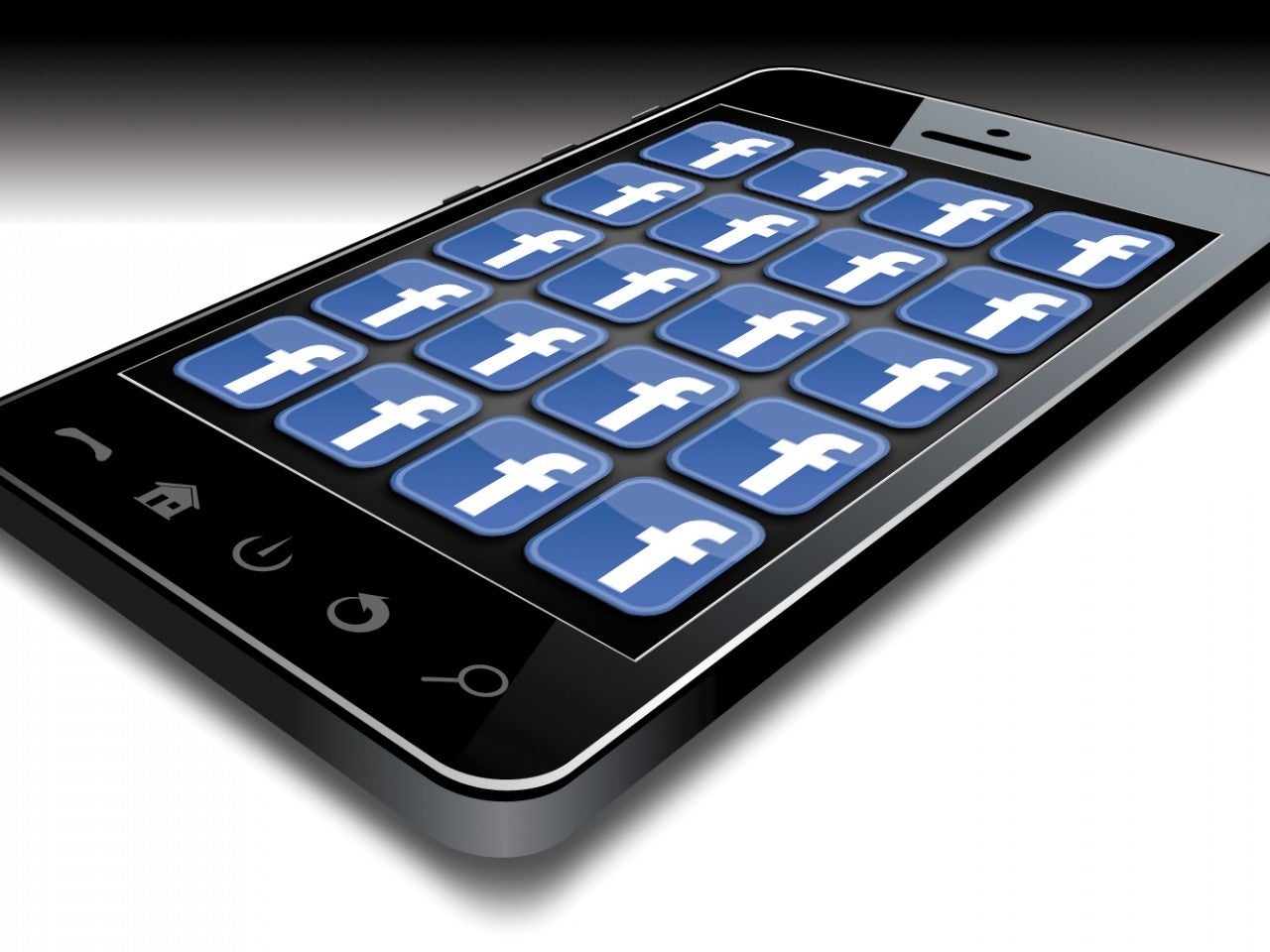 Of Facebook's 1+ billion users, about half of them use the service on mobile, but Facebook's offering on Android has yet to really impress. Despite the company's supposed commitment to Android, new features still hit iOS first. And, although the Android app has been updated to be much faster by using
native code
, the app is still buggy and will often lag or use far more data than it needs.
Facebook Home
has the potential to really change the way users experience Facebook on Android, and that is a very big mission.
Android makes up the
majority of handsets in the US
, and dominates the market worldwide. So, it seems reasonable to assume that out of the 500+ million mobile Facebook users in the world, there are a fair number who are on Android. And, while they may not exist in the more tech savvy crowd, there are plenty of users who basically only use their smartphones for communication (calls, texts, e-mail), Facebook, and maybe some light web browsing. Many may not even use the Facebook app, as we learned from
the new way Google counts its platform version numbers
.
Those numbers are quite telling. Android Jelly Bean didn't gain a huge amount of users to go from about 16% of the ecosystem to 25%. The difference is that by only counting the users to actively visit the Play Store, you find that
there are a ton of Android 2.x users that never visit the store
, which shifts the proportions towards more active Android 4.x users. This is a phenomenon that we covered in talking about whether developers should start adopting an
Android 4.0+ only philosophy to development
. If the users with older cheaper phones don't use the Play Store, why bother wasting resources developing for them?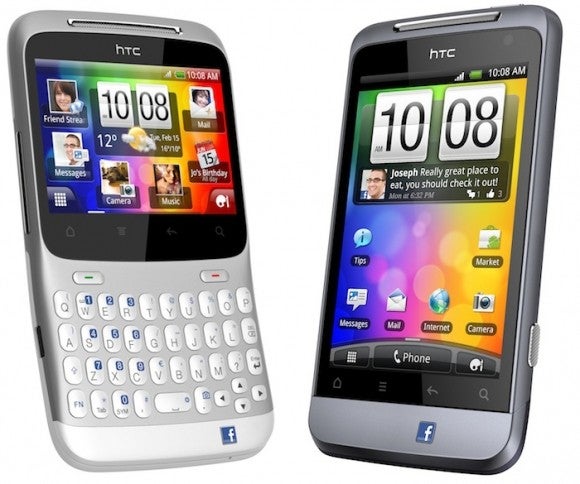 Those users are exactly why the rumored HTC device that will come with Facebook Home pre-installed is a mid-to-low range phone.
Power users don't want Facebook baked in, but someone who is buying a phone just for Facebook may not want to pay for premium features
, so a cheaper phone is the perfect option. And, unlike the failures of the
HTC ChaCha
/
Status
and
HTC Salsa
, this is an aggressive attempt by Facebook. The original attempt by Facebook was a weak move, similar to the MySpace phone, and it garnered the same reaction. Facebook Home looks like it is more of what we had expected from a "Facebook phone" all along.
If someone wants the Facebook experience, they want the full experience, not just a dedicated sharing button like the ChaCha, which never made sense since Android has a dedicated share menu that has always pointed to Facebook anyway. With Facebook Home, it seems like Facebook has finally learned that people don't just want to share to Facebook, they want to have a better experience consuming the content that their friends share. The rumored Facebook Home launcher replacement would be more for these users.
The rumor has it that in addition to the dedicated Facebook Home phone, there will be an alternative launcher made available in the Play Store. It won't be as deeply integrated into Android as the dedicated version, which will supposedly replace the camera and messaging apps in Android with the Facebook counterparts, but it should be a great solution for the professional Facebook creepers out there (full disclosure, I may be one of them). There are plenty of Facebook users who have no real interest in sharing to the network, who may put their photos on Google+ and thoughts on Twitter. But, undoubtedly those people still have friends on Facebook who may be sharing content including photos or interesting news stories. Maybe some of those users want a more in-depth experience for consuming Facebook, without really contributing back.
Of course, the real keys to Facebook's new strategy are two very important factors. First, Facebook has been able to create this experience without running afoul of Google's policies, meaning that
even the dedicated Facebook Home phone will have access to Google Apps and the Play Store
, just in case users want those things. Even if they don't visit the Play Store, having access to Gmail and Google Maps is a very important feature to offer. Second, this is all still optional.
Facebook will only take over your handset

if you choose that path
. You won't have the deeper integration unless you buy the dedicated phone, and you won't have the launcher alternative if you don't install it from the Play Store.
If the leaks we've seen match up with what Facebook shows off tomorrow, it sounds like the company may have finally figured out how to make its mobile strategy work. We just wonder what this could mean for the Facebook app on iOS in the future. Maybe once this initial push to redefine what Facebook is on Android, the company will start putting the platform ahead of iOS in terms of priority.
Recommended Stories