Facebook moving closer to a Facebook-powered Android phone
32
This article may contain personal views and opinion from the author.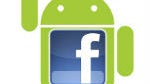 Yesterday, Facebook sent out invitations to an event on April 4th that contained the cryptic message, "Come see our new home on Android." The rumor mill quickly jumped to the idea that Facebook was working on another phone, but the reality may be even more pervasive.
The Wall Street Journal
is reporting that Facebook wants to hijack new Android devices' homescreens with its News Feed.
The report makes it unclear how Facebook intends to move forward, but it shows Facebook ignoring ways to use Android's built-in tools in favor of forcing its own way.
The report says that Facebook wants to display content on users' homescreens
, and for this purpose it could create a better widget, or even an alternative launcher app. But instead, the report says Facebook is going for a route that requires manufacturers to allow Facebook to "tweak" Android in order "to allow the Facebook app to take over the device's home screen". Of course,
this deeper integration would have to be on specially designated handsets, and not easily added to just any device.
The New York Times
has also come out with more information on the plan. Apparently, in addition to replacing your homescreen with Facebook, the camera app would also be replaced with Facebook's camera app. And, the messaging app would be replaced with Facebook's Messenger app. It's unclear if this is just a "tweak" of Android as
WSJ
states, or if this will be a complete fork, but we'd bet on the tweak, because Facebook can't replace all the apps on Android, especially all the apps in the Play Store.
Facebook has been very careful to not run afoul of any Google requirements, so devices wouldn't have to give up Google Apps
.
By making Facebook the first thing you see upon unlocking your device, Facebook is aiming to get you to spend more time on the service, and more time leads to easier ways for the company to finally start making some real revenue from mobile. Mark Zuckerberg has stated that the company has plans to boost its mobile revenue, and this looks to be the first step in that plan.
This "tweak" could be relatively nothing, but
it shows a trend with Facebook
. Around the same time that Facebook started
pushing app updates outside of the Play Store
, it also announced that it had developed a method to search through Android code, and
hack the Dalvik code
in order to allow its behemoth app run on older handsets that had more strict memory settings. Android 3.0+ use either an 8 or 16MB buffer, but Android 2.3 and older only use a 5MB buffer, which simply wasn't enough. So, rather than paring down the massive Facebook app, the company essentially hacked older handsets to use a larger memory buffer. The hack first appeared in Facebook 2.0 for Android which was released in December, but Facebook didn't tell anyone about the hack until the beginning of March.
As with the Dalvik hack, Facebook would likely say that this method of taking over your homescreen gives users a better experience, but we're curious how difficult this "tweak" would make it for users to opt-out. And, we're also curious if this deeper integration that manufacturers have to help with could also be another factor that causes delays in manufacturers pushing Android OS updates. Although it sounds like Facebook is going to be marketing the devices specifically for this functionality, so only users that want it will get it.
According to
WSJ
,
only HTC has agreed to help Facebook in this quest
, and it will be HTC handsets that are used to show off the new homescreen during Facebook's announcement on Monday. Facebook is still negotiating with other manufacturers to also get its app placed front and center on those devices, but no word yet on any other manufacturers who will go along with Facebook's plan.
It seems to us that Facebook desperately wants to be able to offer its own handset
, but it knows that it has no way to replace the app ecosystem that can be found on Android or iOS. So, rather than building its own devices, Facebook is working to embed itself as deeply as possible into the one platform that has the open structure to allow Facebook to get in: Android. As long as Facebook's new homescreen dreams are opt-in, or can be completely disabled pretty easily, this may be the best option for both users and Facebook. But, if Facebook digs in too deep, and doesn't give options for users to get out, this could lead to some problems.
The roadblock with manufactures gives hope though. If Facebook has to make deals for manufactures to "tweak" Android to allow for this,
that means that Facebook can't take over any device it wants
. It will have to make deals with manufacturers, and will likely have to put out devices that specifically take advantage of this new Facebook-centric software. So, you may not have to worry so much about taking over your device, but rather choosing the right device when buying.