From America's Apple to China's Xiaomi: 2014's relevant smartphone makers listed by country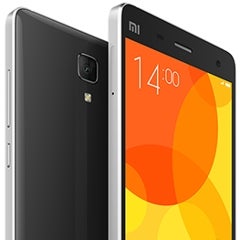 Usually, major smartphone makers are global companies in the true meaning of the word, shipping handsets to almost every market you could think of. But things are different if we talk about these companies' countries of origin: only a handful of countries actually matter when it comes to designing and selling smartphones.
If you think about it, it's rather weird that there are no relevant smartphone makers from countries like the UK, Germany, or others that have powerful economies. This being said, we thought it would be interesting to create a list of significant smartphone brands and their countries of origin. In alphabetical order:
Canada
Everyone knows that BlackBerry is no longer the top smartphone maker that it used to be some years ago. And yet the Canadian company still matters, as it can offer things that definitely set it apart, like BlackBerry OS and BBM. This year, BlackBerry is actually showing signs of rebirth, having introduced the successful (and affordable)
Z3
, plus the interesting
Passport
(pictured below), and the
Classic
(which will be available starting next week).
BlackBerry Passport
China
As of Q3, 2014, the top 10 list of global smartphone makers includes 6 Chinese companies: Xiaomi, Lenovo, Huawei, TCL/Alcatel, Coolpad, and ZTE. The
rising star
, as you may already know, is Xiaomi, which sold 18 million handsets in Q3 - only Samsung and Apple have managed to sell more. While Xiaomi's great strength lies in the fact that it sells very affordable smartphones (with decent features), the company also has more expensive, high-end devices (its latest flagship is the
Xiaomi Mi 4
- seen below).
Xiaomi Mi 4
Finland
Nokia no longer exists as a phone maker, but Microsoft Mobile (which incorporates Nokia's former devices and services unit) remained based in Espoo, Finland - in Nokia's ex-headquarters. Thus, Finland still has a relevant smartphone maker (though we must mention that Windows Phone's current market share is about
3.2
%, way behind Android and iOS). Until now, Microsoft Mobile introduced just one handset (the affordable
Microsoft Lumia 535
), but more are on their way.
Microsoft Lumia 535
India
While there's no global smartphone maker hailing from India (yet), local handset manufacturers Micromax and Karbonn are giving Samsung a hard time in trying to keep its leading position there. What's more, both companies have started selling smartphones in various markets across Asia and Europe, and we wouldn't be surprised to see them becoming more and more relevant in the near future.
Japan
We're all well aware of the fact that Japanese smartphones can be awesome (or weird in some cases), and yet Sony is the only Japanese phone maker that's widely known around the globe. Currently the world's tenth largest smartphone vendor, Sony is shipping about 10 million handsets per quarter - helped by the popularity of flagships like the
Xperia Z3
. Kyocera, Panasonic, Sharp, NEC and Toshiba all have modest global presences.
Sony Xperia Z3
South Korea
South Korea's Samsung Electronics is one of the world's largest tech companies, and its mobile division is currently leading the global smartphone market - but you already knew that. Samsung is shipping about two times more handsets than its main rival (Apple), though its market share has declined in the last year to around 25%. Nevertheless, with powerful devices like the
Galaxy Note 4
(pictured below),
Galaxy S5
, and their expected successors, Samsung will most likely remain at the top for the foreseeable future. Korea's other major smartphone maker is, of course, LG, which last quarter grabbed about 5% of the global market share - thanks in no small part to its
G3
flagship. Pantech is a relatively known Korean phone maker, too, but it's relevant only in South Korea and, to some extent, in the US.
Samsung Galaxy Note4
Taiwan
Taiwan's HTC was once one of the top smartphone makers, but it's now out of top 10 - though it obviously continues to make impressive devices, like the
One (M8)
. Asus and Acer are also notable Taiwanese handset manufacturers.
HTC One (M8)
United States
Finally, the US is where Apple started the smartphone revolution, almost a decade ago, by creating the iPhone (the fact that it's manufacturing it in Asia isn't relevant here). With nearly 40 million iPhones shipped in the last quarter, Apple is by far the most profitable handset maker, as it's selling its handsets at very high prices (the latest
iPhone 6 Plus
being the most expensive yet). Apple aside, the US also has Motorola Mobility - which, although now a Lenovo subsidiary, is run as a separate company based in Chicago. Motorola Mobility has had a pretty good time lately, introducing several well-received smartphones like the
Moto X
,
Moto G
, and
Moto E
. We also need to mention the
Google Nexus 6
, and the
Droid Turbo
/ Moto Maxx.