Free mobile HotSpot usage for T-Mobile's pre-paid service?
13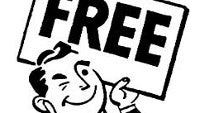 Some customers of T-Mobile's pre-paid service are getting something that they didn't expect: free tethering. Based on the T-Mobile My Account App, some of the carrier's customers with a pre-paid SIM card noticed a new line item for "Mobile HotSpot Usage". On a $30 5GB pre-paid plan, 100MB of free HotSpot usage appears. Those using the $70 pre-paid plan are finding 2.5GB worth of free tethering for the month.
The interesting thing is that T-Mobile's pre-paid plan website shows no sign of anything other than the usual $15 required to tether up to five other devices using a mobile HotSpot. With the way that T-Mobile has been trying to stay ahead of the crowd, this might just be one more innovation from the nation's fourth largest carrier.
Has any pre-paid T-Mobile customer noticed free tethering on their plan? Let us know by dropping a comment in the box below.
source:
AndroidCentral