Free Card Case app lets Android users quickly share their business cards with nearby smartphones
1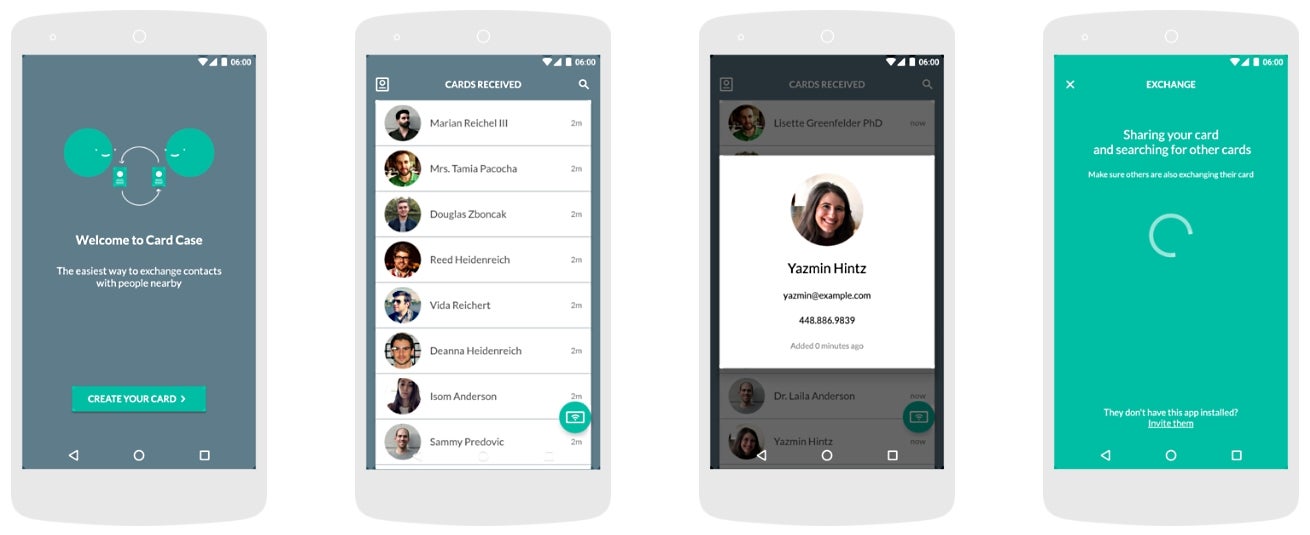 Paper business cards are cute, but totally antiquated in today's increasingly paper-less world. So you best leave them at home and try the free Card Case app on your Android device. This app makes it super easy to design your own digital business card and share it with people's smartphones using Google's Nearby functionality that's built into Android. This way, the Card Case app quickly exchanges your business cards with people around you, and if they have their own, you will receive them as well.
Apps like card case can leave paper business cards inside the bin of the past.
The beauty of Card Case has to be the absence of account creation and sending e-mail messages back and forth. Made to work instantly, the app lets you share your name, photo, email, phone number, and any other information you want through a nice, clean template. Cards you create are exchanged only with people you want to, and all the cards you receive can be kept for alter and searched through.
If Google's Nearby tech doesn't ring any bells, it's basically about providing a quick and simple way of finding other Android and iOS phones near yours to share information with them over WiFi, Bluetooth, and even sound waves for really small bits of data. Card Case takes advantage of it – by pressing the exchange button, business cards are shared between 2 or more people nearby.
Card Case is a free download from the Google Play store. It requires a smartphone running Android version 5.0 and up.
ALSO READ