Send real postcards from your smartphone with these 4 great apps
11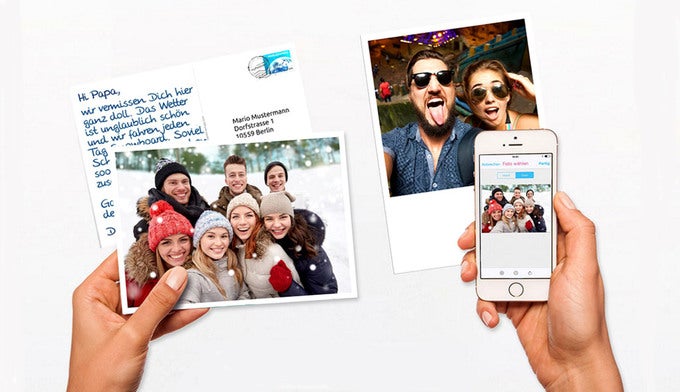 Kids, let's gather 'round the fireplace – we have a story to tell you. There was once a time when Facebook, Twitter, and Instagram did not exist. There were no smartphones, there was no internet, and nobody would have known the difference between a selfie stick and a back scratcher. In this technological dark age (of several decades ago), people had to rewind VHS tapes before returning them to the video rental store. They had to develop their photos before seeing them. They had to walk up to the TV every time they wanted to change the channel. Ugh!
Back in the old days, people also wrote letters – hand-written text on an actual piece of paper – whenever they wanted to get in touch with someone who didn't live near. And if they wanted to make someone feel really special, they sent them a postcard – a pretty printed picture with a personal message on it.

Postcards and greeting cards are not as popular as they once were, but they aren't obsolete either. In fact, some people would appreciate a personalized card a lot more than, let's say, a generic birthday greeting on their Facebook wall.
Sure, sending a card takes time: you have to find the perfect one for the occasion, then you have to sign it and mail it. But these awesome postcard and greeting card apps make the whole process much easier. They let you send a personalized card pretty much anywhere in the world – quickly and easily, straight from your smartphone or tablet. Let's take a look.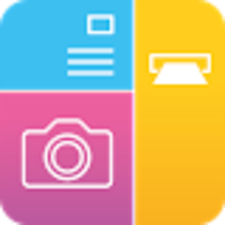 MyPostcard
With over 6000 card designs, MyPostcard has something for almost every occasion – from birthdays and anniversaries to the times you just feel like inviting someone over for barbecue. Or for letting your mom know that she rocks. Or for telling a special person that they smell pretty. You may also upload your own photo or turn several into a neat collage – a great way to show off your holiday pictures.
The MyPostcard app itself is well made. You are free to browse the available designs without making an account, and the built-in card editing tools are straightforward to use.
Once you're happy with your card, you can add your personal message to it. MyPostcard takes care of the rest – your card is printed, stamped, and sent worldwide for as low as €1.99 ($2.25). As a bonus for registering, you'll get one free card to send.
Photo boxes is another service MyPostcard offers. Your uploaded photos are printed in the desired format and sent out in a beautiful photo box.
Now comes the tricky part – shipping. Since the company providing the MyPostcard service is based in Germany, domestic orders take only 1 to 3 days. International orders, however, can take between 3 to 6 business days, which is still pretty good.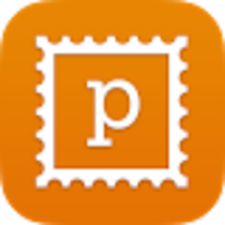 Postagram
Postagram is made to be as simple to use as possible. You just open the app, pick a picture, type a message of up to 140 characters, and have it all printed on a card.
With Postagram, you don't get any pre-made designs. On the other hand, it is cool that the pictures in Postagram's cards pop out in 3 by 3 inch format. We also appreciate the option to schedule the card's delivery – great for folks who tend to have important dates slip out of their minds.
Prices for Postagram's services start at 99 cents for cards sent within the United states. International orders are priced at $1.99 per card.
You can expect cards sent to addresses in the U.S., Canada or Europe to be received within 2 to 8 business days. Naturally, other international orders take longer – up to 2 or 3 weeks.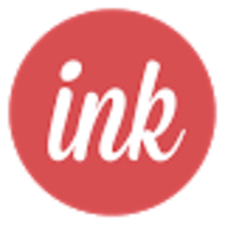 Ink Cards
From the fine folks who brought us Postagram come Ink Cards, which have almost every occasion covered – birthdays, anniversaries, weddings, holidays, graduations, and the list goes on. The app lets you combine your own images with pre-made and customizable graphics to create the perfect one-of-a-kind greeting card. Once you're done personalizing your card, it is printed on a 5- by 7-inch glossy piece of
"super nice paper"
, as Ink Cards puts it. For a more personalized touch, you may add an embossed envelope and upgrade to thicker matte card.
Ink Cards cost $1.99 each including postage, and you get a discount if you order in bulk. As with Postagram, card delivery takes 2 to 8 days for addresses in the U.S., the U.K., Europe, and Canada. Orders to anywhere else in the world take two to three weeks. Speaking of shipping, you will get notified when your card has been shipped.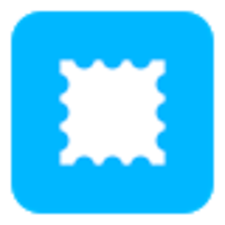 Touchnote
And here's Touchnote – another app that can make someone smile with its personalized greeting cards. In fact, it has sent over 6 million of them already. Using the free mobile app, you can add one or several of your personal images on a card. Then you're free to tailor the card to the occasion using Touchnote's frames and graphics.
Postcards cost between $1.99 and $2.99 depending on the destination ($1.49 for bulk orders) and are printed on thick, glossy paper 6 by 4 inches in size. Greeting cards measure 5.8 by 4.2 inches and are printed on thick paper. They're also a bit more expensive at $3.98 to $5.98 ($2.98 in bulk).
Toucnhote cards are delivered quickly, requiring 2 to 5 days for destinations within Europe and the U.S. U.K. orders take 1 to 2 days. Still, be sure to plan in advance as some international orders may take up to 10 working days.