Man upgraded to a new Apple iPhone each year by committing insurance fraud
31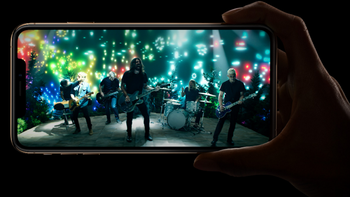 An unnamed marketing manager from Bukit Mertajam, Malaysia has been able to upgrade to a new Apple iPhone each year since 2013 without having to pay a penny for the latest model. However, we wouldn't recommend the method used by this gentleman because it involves illegal insurance fraud. Apparently, the 34 year old would file a fraudulent claim with his insurance firm every year.
According to a story published the other day
, the scheme unraveled after the man alleged that two robbers on a motorcycle had stolen his
Apple iPhone XS Max
, an Apple iPad Pro and an Apple MacBook Pro along with other valuables. The U.S. dollar equivalent of his losses came to approximately $2,618. But when the cops investigated further, they found a pattern. The police chief of Central Seberang Perai said that he discovered that every police report filed by the "victim" showed the loss of an iPhone.
After interrogating the man, he finally confessed to his annual iPhone upgrade plan. He would sell his iPhone and other Apple devices on the lowyat.net forum and then claim that the iPhone he just sold, along with the other products, had been stolen or lost. After receiving money from his insurance company for these items, he would use the cash to buy the latest iPhone and other new Apple devices. The man told police that he sold the iPhone XS Max for the equivalent of $1,196 USD.
We wonder about this man's insurance company. After all, what are the odds that an iPhone owner would have his phone lost or stolen for so many years in a row.